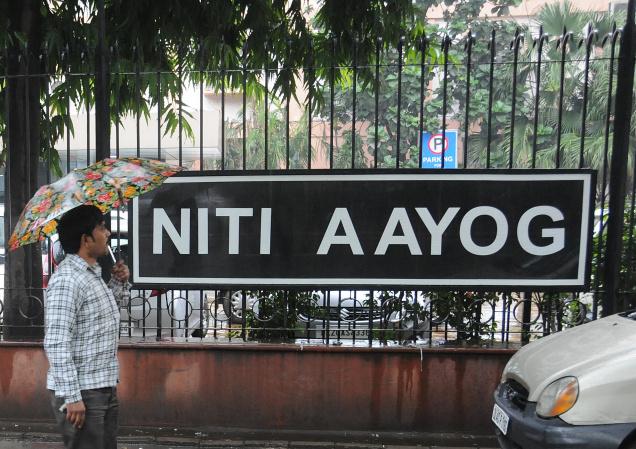 NEW DELHI: Kicking off PSU reforms, NITI Aayog has submitted to the Prime Minister's Office a roadmap for closure and strategic sale of government stake in some public sector units.
"NITI Aayog has has submitted two separate lists of state-run companies, one comprising of sick PSUs which may be closed down and the other a list of firms which should be privatised," a source said.
"Strategic sale means that the government will bring down its stake to 49 per cent or below in such PSUs," the source added.
Finance Minister Arun Jaitley had said in his Budget 2016-17 speech that NITI Aayog will identify PSUs for strategic sale.
Under the roadmap, the Aayog dealt with two sets of issues — one pertains to decision regarding sick firms which have been making losses, while the second is disinvestment, or strategic sale where government wants to reduce its stake.
Government has set a disinvestment target of Rs 56,500 crore for this fiscal. Of this, Rs 36,000 crore is to come from minority stake sale in PSUs and Rs 20,500 crore from strategic sale.
Government kickstarted the disinvestment programme for the current fiscal with 11.36 per cent stake sale in NHPC. The government raised Rs 2,700 crore through the process.
It has lined up as many as 15 PSUs, including Coal India, NMDC, MOIL, MMTC, National Fertilisers, NALCO and Bharat Electronics, for stake sale in current fiscal.
During 2015-16, the government managed to notch up Rs 25,312 crore through disinvestment, less than half the target of Rs 69,500 crore.
It had raised around Rs 24,500 crore in 2014-15 by selling stake in public companies; about Rs 16,000 crore in 2013-14 and Rs 23,960 crore in 2012-13. It had raised around Rs 14,000 crore in 2011-12 and over Rs 22,100 crore in 2010-11.