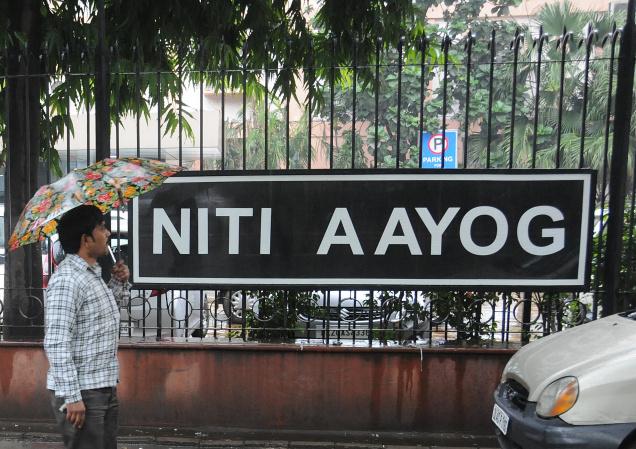 HYDERABAD: Vice Chairman of NITI Aayog Arvind Panagariya today said the apex planning body was set to submit a blueprint for divesting government's stake in some public sector units (PSUs) and strategic sale of some units which have been sick for a long time.
"There are two sets of issues. Decisions are to be made for sick firms. These are loss-making firms. Whether you close them down or you restructure them or what you want to do. The second set of issue is to do with disinvestment — strategic sales.
"Work is underway, it is slightly in more advanced stages on sick firms than on the firms that are put for strategic sales. We hope to move fast," Panagariya told reporters on the sidelines of first regional consultation on poverty elimination.
Finance Minister Arun Jaitley had said in his Budget 2016-17 speech that NITI Aayog will identify PSUs for strategic sale. The government aims to collect Rs 56,500 crore through disinvestment in PSUs this fiscal.
To a question, Panagariya said the participating states agreed with NITI Aayog that the 'poverty line' is only for 'tracking' the progress in poverty reduction and not to link it with poverty elimination programmes which require identification of the poor.
"There have been debates on poverty line issues before in 2012 and 2013. We had taken a position of the statement paper based on the task force report that poverty line was not to be used for the identification of the poor. There are different criteria. States often use their own criteria," he said.
NITI Aayog will hold regional meetings in the next few days beginning on April 22 in Jaipur, he said.