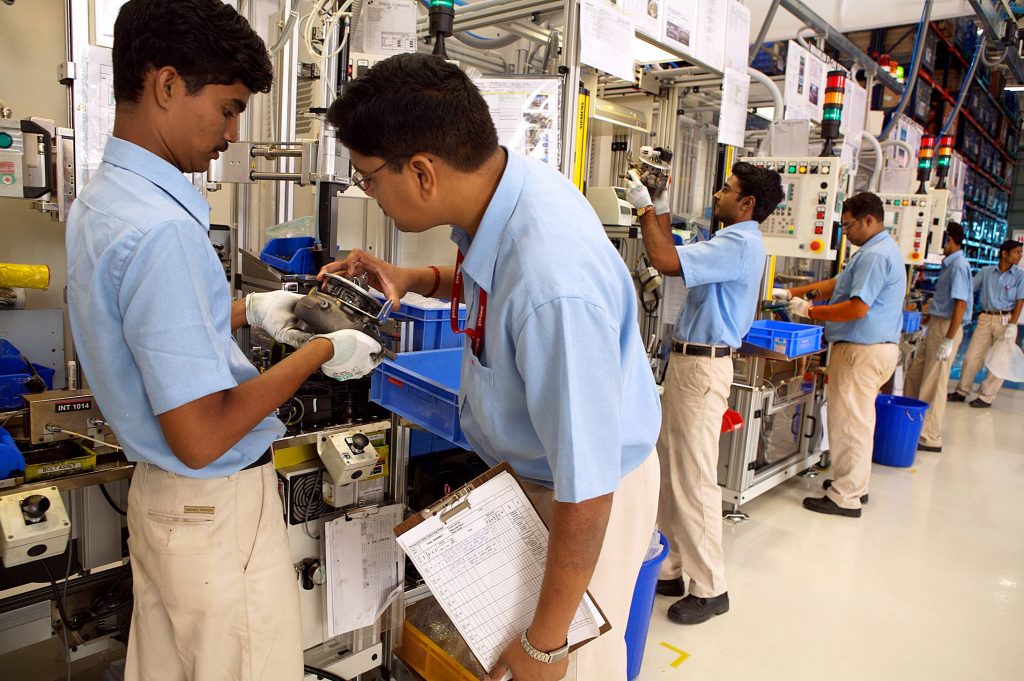 NEW DELHI: India's manufacturing sentiment picked up to a 22-month high in October on the back of strong output growth and new orders, a private survey showed, providing more cheer after the core sector recorded a robust performance in September.
The seasonally adjusted Nikkei India Manufacturing Purchasing Managers Index (PMI) climbed to 54.4 in October from 52.1the previous month, data released on Tuesday showed.
It was the highest reading since December 2014 and the sharpest monthly jump in nearly five years.
A reading above 50 on this survey-based index denotes expansion. Data released on Monday showed core sector growth at a three-month high of 5 per cent in September.
"October data provide positive news for India's economy … The sector looks to be building on the foundation of the implied pickup in growth in the previous quarter," said Pollyanna De Lima, economist at Markit that prepared the report.
The report attributed the expansion to the quarter percentage point rate cut announced by the central bank last month. The Reserve Bank of India monetary policy committee is scheduled to meet next on December 6-7.
Though the domestic market was the prime source of new business gains, a robust export component contributed to the comeback of the manufacturing sector which had lost momentum in September.
The sub index for output rose to 57.2 in October, the highest since December 2012.
The survey showed that consumer goods producers outperformed their intermediate and investment goods counterparts, registering stronger rates of expansion for both output and new orders.Input costs rose at the fastest rate since August 2014, part of which was passed on to consumers by way of higher selling prices and this is "likely to continue on an upward trend as we head towards the year end", De Lima said.
Consumer inflation eased to a 13-month low of 4.31 per cent in September. There has been a divergence in the PMI numbers and official industrial production statistics. Industrial growth contracted 0.7 per cent in August and is down 0.3 per cent in April-August from a year ago period.