Taking the Modi government's commitment to reach out to all countries worldwide, the Ministry of External Affairs has issued letters to various Ministers "assigning" them dozens of specific countries to engage with, The Hindu has learnt.
In a letter, External Affairs Minister Sushma Swaraj said, "By 2016-end, we will not leave any country where Indian Ministers have not gone."
She said the Ministry had identified 68 countries which had not witnessed Ministerial-level visits from India.
Among the first that will see visits by Ministers will be East European countries, a government official said.
Electronics and IT Minister Ravi Shankar Prasad will be visiting Estonia and Latvia, while Home Minister Rajnath Singh will be going to Hungary and Railways Minister Suresh Prabhu to Bosnia. Mr. Prasad will land in Estonia on Sunday.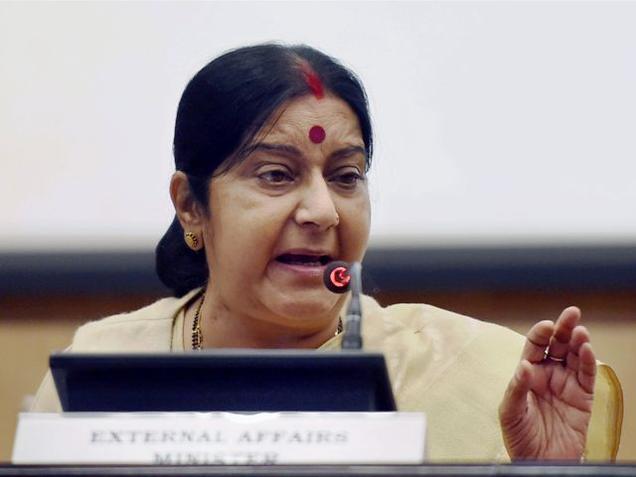 Conversations begin with visits, says MEA
Confirming Mr. Prasad's visit, Viljar Lubi, former Estonian Ambassador to India, told The Hindu, "We have never hosted Indian Ministers before…President, PM or MEA. Mr. Prasad's visit is very important as IT has been a field of cooperation. Minister Prasad and PM Modi have been kind enough to praise Estonian e-governance and cyber security capabilities. This visit will definitely take this cooperation even closer."
In the letters, the Ministry of External Affairs has issued to various Ministers "assigning" them dozens of specific countries to engage with, Ms. Sushma Swaraj states that all the meetings will be arranged for by the ambassadors of the respective countries. In case a Minister has some "personal work" or is interested in visiting certain places in those countries, the same will be included in their schedule.
Preparations underway
The preparations to complete the visits before the given deadline of December 2016 are under way. The specific countries assigned to various Ministers, a government official said, "are based on how the visits can enhance our diplomatic relations and strengthen cooperation in the field that the Minister is in charge of."
Replying to a query from The Hindu, an MEA spokesperson said, "This is part of the Government's aim of ensuring 'sampark' and 'samvad', contact and dialogue with all countries of the world. The idea is to reach those countries where not even a Ministerial visit has taken place for the last two years. After all, conversations start happening once a visit takes place and those conversations then lead to cooperation."
Last year, the government had engaged with 101 countries, and by June, this year, this number had increased to as much as 140.