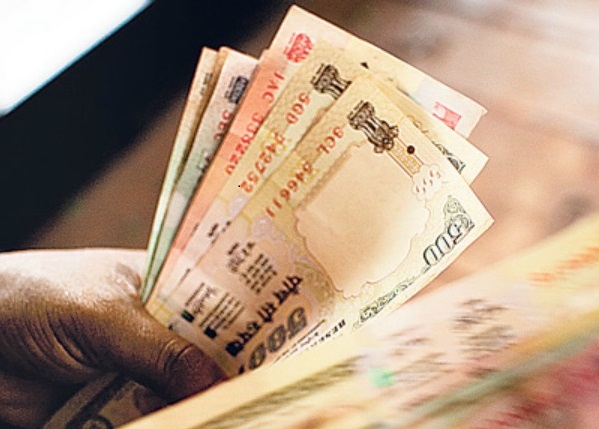 To diversify and expand the bilateral trade basket between India and Afghanistan, an interactive session was held here recently.
To tap the trade and investment potential in Afghanistan, the Federation of Indian Export Organisation (FIEO) conducted a programme titled "Interactive session on doing business with Afghanistan."
The aim of the conference was to show new ways to enhance trade and investment in war-torn Afghanistan.
The conference was attended by senior government officials, Indian exporters and students.
India has been an active trading partner with Afghanistan for decades. India?s exports to Afghanistan amounted to about US $500- 700 million in fiscal 2013-2014. Imports from Afghanistan variably increased to 26%.
Afghanistan's Ambassador to India, Shaida Abdali, said economic development can only establish peace and stability in war-ravaged Afghanistan, and emphasised on the historic relations between India and Afghanistan.
"The trade ties between India and Afghanistan are increasing, you can see today how much interest the businesses had in Afghanistan to go and open their business in Afghanistan. I think it is on the high trajectory. I am very optimistic that with the shared vision that we have between Afghanistan and India that we have to work not only at the bilateral level to promote the business ties between the two countries but also to work for the regional integration and economic cooperation," said Abdali.
"Afghanistan is playing a very crucial role to connect not only with India but to connect India with Central Asia and of course with other countries in the region. I am very optimistic that this business ties will go higher and higher especially today when I was interacting with the business people I saw lot of interest and I am very hopeful that we will expand our ties," he added.
India hopes to increase trade with Afghanistan through Chabahar port in Iran that connects with the Central Asian countries and will build better connectivity and bring down the transit time and cost.
To facilitate trade activities with Afghanistan, India will be opening business consulate in Kolkata and commercial office in Amritsar.
"We organized this session basically to impart more knowledge in trade and industry about the emerging potential in Afghanistan in the wake of the facts that India's exports to Afghanistan is declining and the bilateral trade has also not shown the promise which it has. So was basically a kind of sensitization programme for the trade and Industry so that they can look into the emerging opportunities and benefit India?s trade with these emerging opportunities," said AJAY SAHAI, Director General, Federation of Indian Export Organisation.
Indian exporters are optimistic about tapping the untapped market in Afghanistan.
"The reason is simple to expand our business to know about Afghanistan. We know the market is big in Afghanistan especially for the medical products so we want to get into this country and to expand our business," said NITIN JINDAL, Director, Jindal Medi Surge
India's contribution in rebuilding Afghanistan is significant and is playing a pivotal role for the development of war-ravaged country.