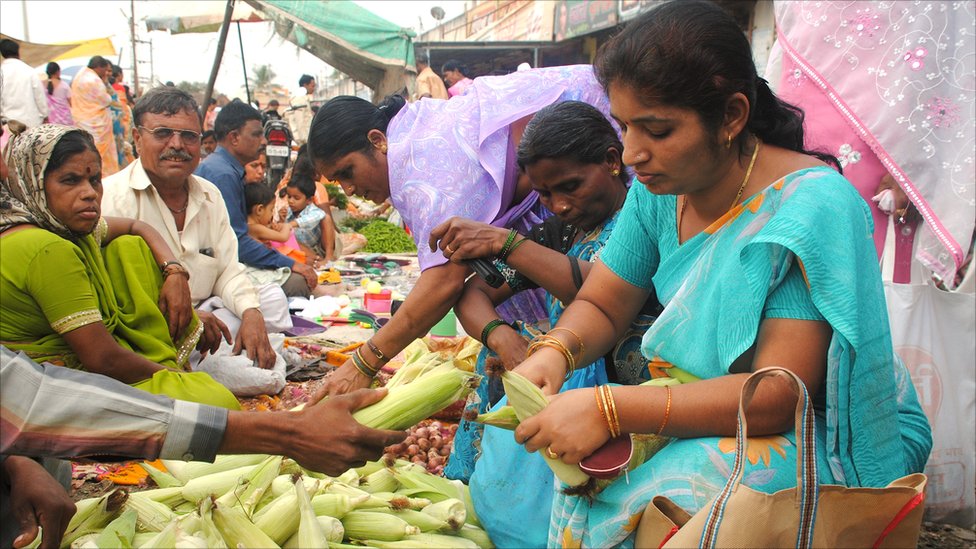 India's consumer prices rose faster than expected in May due to higher food costs, official figures showed Monday, which will likely lead the central bank to hold off lowering interest rates.
The inflation rate increased to 5.76 percent from a year earlier, substantially higher than the 4.8 percent recorded in March and 5.4 percent in April, reported the statistics ministry.
The jump was mostly driven by higher food prices, economists said, after two back-to-back droughts. A survey of 28 economists by Bloomberg had forecast the May inflation rate would be 5.6 percent.
"The recent pickup in Indian inflation is due to higher food prices, not a pickup in overall inflationary pressures," Bill Adams, senior international economist at PNC Financial Services Group, said in a statement.
"Nevertheless, the Reserve Bank of India is likely to leave interest rates on hold for the rest of 2016 after its 25 basis point cut in the repo rate to 6.5 percent on April 5," Adams added.
Central bank governor Raghuram Rajan, who has made taming India's once-runaway prices a priority of his tenure, has set a medium-term goal of limiting inflation to five percent by March 2017.
The April rate cut, designed to lower the cost of borrowing and provide a boost to the economy, took the key interest rate to its lowest level since early 2011.
Economists are now looking ahead to the imminent monsoon, a key factor in food price inflation owing to its outsize impact on India's farmers, whose crops are highly dependent on the annual rains.