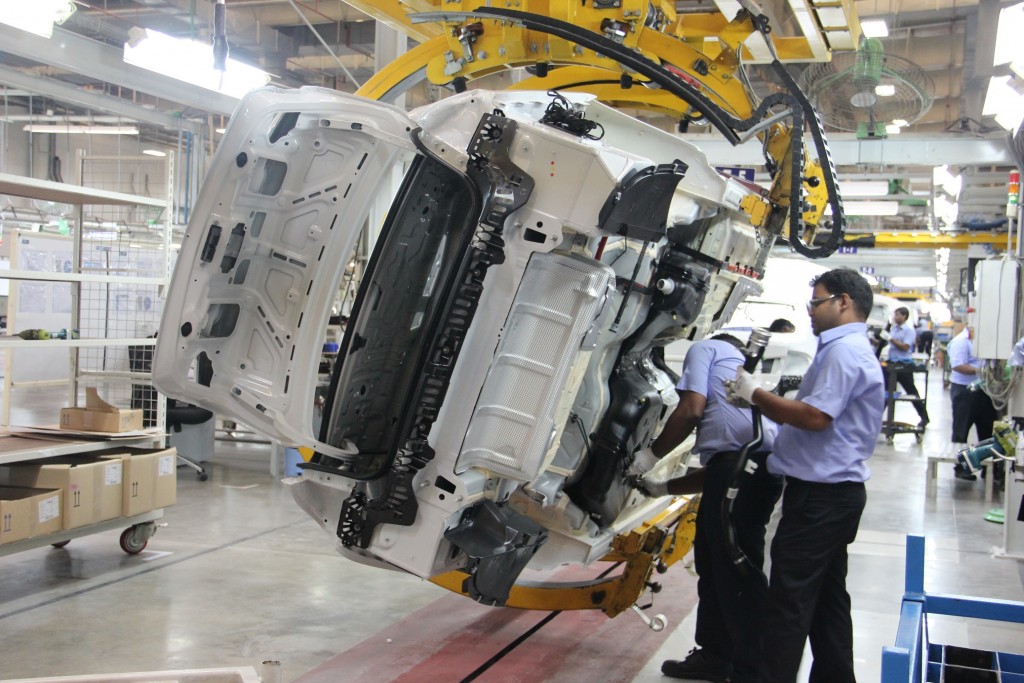 Dashing hopes of recovery, growth in industrial production plunged to 0.1 per cent in March due to poor performance of manufacturing and mining sectors coupled with sharp decline in output of capital goods.
Factory output measured in terms of Index of Industrial Production (IIP) was 2.5 per cent in March last year, as per data released by Central Statistics Office (CSO).
The index had registered a growth of about 2 per cent in February this year.
For the entire 2015-16 fiscal, the factory output grew at 2.4 per cent, down from 2.8 per cent in the previous fiscal.
The manufacturing sector, which accounts for over 75 per cent of the index, declined by 1.2 per cent in March against a growth of 2.7 per cent in same month a year ago. The sector has not done well in 2015-16 as it grew at meager rate of 2 per cent compared to 2.3 per cent in previous year.
Mining sector output too contracted by 0.1 per cent in March compared to a growth of 1.2 a year ago. In 2015-16, the sector grew at 2.2 per cent up from 1.1 per cent in previous fiscal.
However, the power sector performed well recording a robust growth of 11.3 per cent in March up from 2 per cent year ago. During the financial year as a whole, power generation recorded a growth of 5.6 per cent, down from 8.4 per cent in 2014-15.
Capital goods segment, which is a barometer of investment, contracted by 15.4 per cent in March as against a growth of 9.1 per cent year ago. During 2014-15, the output of these goods also declined by 2.9 per cent compared to a growth of 6.3 per cent in previous fiscal.
Overall, 12 of the 22 industry groups in manufacturing sector showed positive growth in March 2016 as compared to a year ago.
The industry group 'Radio, TV and communication equipment & apparatus' has shown the highest positive growth of 36.5 percent, followed by 19.8 percent in 'Tobacco products' and 16.9 percent in 'Wearing apparel; dressing and dyeing of fur'.
On the other hand, the industry group 'Electrical machinery & apparatus n.e.c.' has shown the highest negative growth of (-)36.2 percent, followed by (-)15 percent in 'Food products and beverages' and (-)9.9 percent in 'Publishing, printing & reproduction of recorded media'.