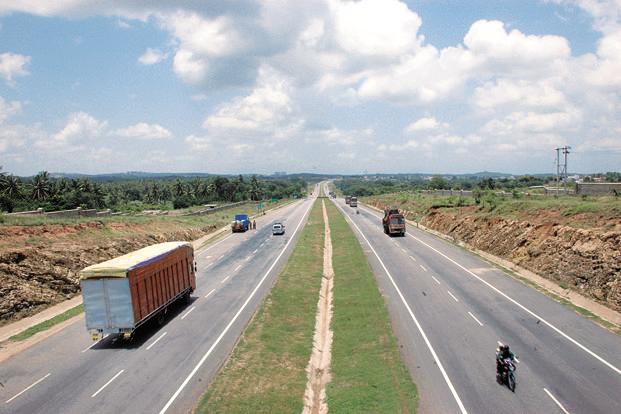 After a strong year in 2015, deals in the infrastructure sector are expected to rise further this year, promising increased investments from a new set of infrastructure-focused buyers, said sector analysts and investment bankers. A number of such deals are in the due diligence stages and could close during the course of the year, they said.
The last year saw several Indian infrastructure developers, weighed down by debt, announce exits from individual highway and power projects to monetize assets and repay creditors. Dozens of assets across roads, power and renewable energy, and several others across ports and airports, are on the block now in the hope of securing attractive valuations.
At the same time, the infrastructure sector as a whole raised about $3.7 billion from 36 transactions in 2015—through mergers and acquisitions (M&As), initial public offerings (IPOs), qualified institutional placements (QIPs) and private equity investments, according to data from Equirus Capital, an investment bank. This is 27% higher than the $2.9 billion raised across 23 transactions in 2014.
Of the total deals in 2015, M&As were the largest contributor, and the roads and renewable energy sectors drove half of the overall transactions. About $1.8 billion worth of equity was unlocked through the sale of road, renewables and port assets in 2015, the Equirus data shows.
The firm expects several of the transactions at the due diligence stage to close over the next six months, it said in a presentation on the sector.
Others in the field agree with that view. "I see a lot more deal activity in the infrastructure sector in the next one to two years across ports, roads. Some of the investments from strategic investors or private equity firms could also happen in airports," said Vikas Khemani, president and chief executive officer at Edelweiss Securities Ltd.
Khemani said that transactions will increase as the investment environment improves.
Funds such as US-based I Squared Capital, Indian asset manager IDFC Alternatives' infrastructure fund, Canada's Brookfield Asset Management and Macquarie Group are among active infrastructure-focused financial investors who have invested in the sector and are looking to buy assets across roads, thermal power and renewable energy to build their own portfolio in India.
This new breed of financial buyers, who have a low cost of capital and are willing to buy out 100% in operational projects, provide an avenue for private sector companies to unlock value from existing assets.
Others such as Morgan Stanley, JPMorgan Chase and Co. and Canadian pension funds are also evaluating investments, Mint reported quoting investment bankers in September.
While the roads sector has been attracting investments from financial buyers, the renewable energy sector has seen several deals from strategic investors and private equity firms.
The renewables sector saw five large private equity deals in 2015 from the likes of Goldman Sachs, Abraaj Capital, Edelweiss, ISQ Global Infrastructure Fund and Actis Advisers, raising a total of $700 million, according to the Equirus data.
Barring renewable energy, only three private equity deals were reported in the infrastructure sector in 2015. Execution delays and muted traffic growth had blocked the smooth exit of these firms from the highway projects they had invested in since 2005, which in turn prevented fresh investments.
"It is still a very challenging market for infrastructure companies to raise money (from financial investors). Key factors which will determine their fund-raising capability will be improvement in order activity and their ability to sell off assets," said a foreign brokerage analyst, asking not to be named as he is not authorized to speak to reporters.
With more sellers than buyers, valuation mismatches have slowed some transactions.
While some groups, including Gammon Infrastructure Projects Ltd, Madhucon Projects, Welspun Enterprises and Jaiprakash Power Ventures Ltd, have sold assets, others including Anil Ambani-led Reliance Infrastructure Ltd and Hyderabad-based NCC Ltd are still in talks with potential buyers.
Tata Power, JSW Energy and Adani Ltd are among Indian firms looking to buy stressed assets in the power sector. French energy producer Engie, Italy's Enel Green Power, US-based SunEdison Inc. and First Solar, and China's Trina Solar are among strategic investors who have entered the Indian renewable energy sector.
A handful of infrastructure firms also managed to raise funds from the primary markets. Sadbhav Infrastructure, PNC Infratech, Inox Wind and MEP Infrastructure went public during the calendar year.
While public sector investments still lead the way in infrastructure spending as private sector companies grapple with huge debt, a number of reforms by the central government, such as pushing stranded projects, are helping companies.
A recent easing of government norms, allowing highway developers to fully divest their operational projects, is helping speed up deal closures in the road sector. Recent policy changes have resulted in greater investor confidence and more funds are open to looking at investing in the Indian infrastructure sector.