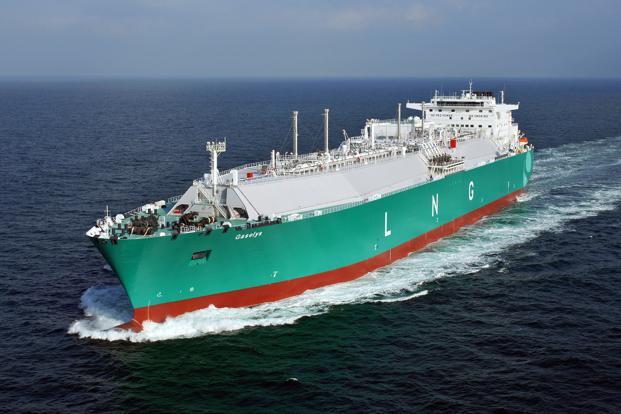 Sydney: India is scouting for new liquefied natural gas contracts globally as part of a push to secure cheap supplies for its under-utilized gas-fired power plants.
Australia, Qatar and Iran could all act as potential suppliers of long-term LNG contracts, power minister Piyush Goyal said in Sydney on Thursday. The global search for LNG comes as India's gas-fired plants, which can generate nearly 25 gigawatts of power, run at less than a quarter of their capacity because of a shortage of the fuel at affordable prices.
"I think gas needs to be between $5 and $5.50 landed at my power plant. That is what I'm looking for in the medium- to long-term," Goyal said in an interview. "Otherwise I won't be able to start those gas plants."
NTPC Ltd., India's biggest power producer, is said to be seeking to terminate a long-term supply contract for LNG because the fuel is too expensive to be used in power generation. That highlights the country's difficulty in switching from coal to natural gas for power generation, undermining Prime Minister Narendra Modi's efforts to cut carbon emissions and promote clean energy.
"As of now I don't have any credible offer on the table but I'm fairly confident from talking to people across the world that if not Australia, maybe Qatar will give it to me, or Iran might be able to get me something," Goyal said. "I'll go to Europe next week to discuss the same thing. I am sure I'll find a seller."
Spot LNG in Singapore rose to $6.542 per million British thermal units this week, the highest since December, according to the Singapore Exchange Ltd. Prices are up more than 65% from a low in April.
Australia investments
India is also targeting investments in Australian LNG projects and coking coal mines to secure fresh sources of supply, Goyal said.
"We could buy stakes, we could buy the whole LNG plant itself, we could look at coal mines," Goyal said.
Petronet LNG Ltd., India's biggest LNG importer, signed a pact with Exxon Mobil Corp. in 2009 for supply of 1.5 million tons of the super-chilled fuel for 20 years from the Gorgon LNG project in Australia. Supplies are expected to begin next month.
Goyal also expects Indian companies to boost their investments in Australia despite delays to Adani Enterprises Ltd.'s Carmichael mine in Queensland, which was hampered by environmental protests. The Queensland government earlier this month invoked special powers to accelerate the project.