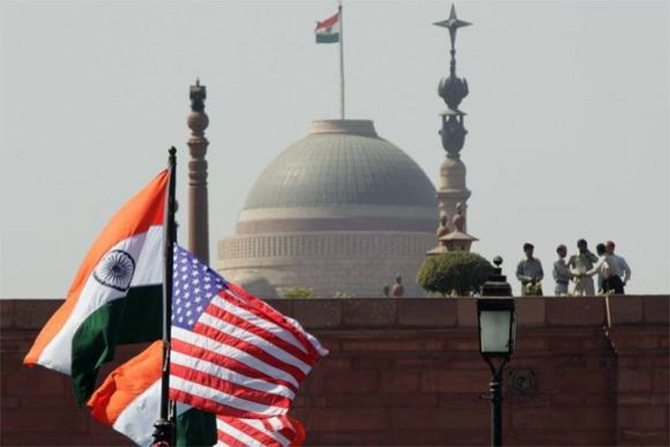 KOLKATA: Foreign direct investment (FDI) by Indian firms into the US has touched $11 billion making the Asian country the fourth fastest growing source of such investment in the North American nation, an official said here on Friday.
"India has become the fourth fastest growing source of FDI into the US with $11 billion of historical investment and counting," executive director of Select USA Vinai Thummalapally told media persons here.
Select USA is a US government programme to promote and facilitate foreign business investment into the country which concluded the last leg of the four-city roadshow here.
According to the group, Indian FDI in the US grew from $5,995 million in 2010 to $10,706 million in 2014. However, the flow has decreased from $1,289 million in 2010 to $718 million in 2014.
On the other hand, US FDI in India grew from $24,666 million in 2010 to touch $27,963 million in 2015 while the flow decreased from $3,069 million in 2010 to $2,623 million in 2015.
Software and IT services, business services, financial services, pharmaceuticals, plastics and industrial machinery – as per Select USA – are the key interest areas for India.
"Indian firms also exported $2 billion worth of goods from US in 2012. Many such companies use the US as an export platform and benefit from free trade agreements," Thummalapally said.
He said the US has come up with a "cluster mapping" system to help locate and promote specific regions where Indian small and medium enterprises can invest in.
He said the Select USA initiative will help Indian businessmen in navigating the regulatory system and arrive at solutions.
"Our operations are three-fold — we provide the necessary information required to make the decisions, put investors in touch with the right people at the local level and act as ombudsman," he said.
The programme is also encouraging start-up firms to venture into the US.
"We are keen to work both with large multi-national companies as well as small-medium ones to start-up ventures," said Seth Isenberg, senior international investment specialist at Select USA.
Asked about incentives for these ventures, he said: "Incentives are localized (state-specific). The federal government doesn't provide any such incentives."