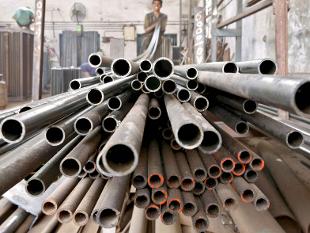 MUMBAI: India's economic growth could overtake that of China's in the current financial year if the Narendra Modi government continues policy intervention, India Ratings said in a research report today.
According to the report, the main issue marring India's growth is that of infrastructure deficit, both at the physical and social level. At a time when the Chinese economy is facing trouble, India's growth could overtake that of China. The Chinese stock market has been quite volatile for some time and saw a dip of about 30 per cent in the last one month before becoming a bit stable in the last two days.
The Modi government has been pushing the policy but many in the industry say that it could take time before it would show some results.
Economic developments in China are bigger issues/concerns for the Indian economy than the issue in Greece. An economic slowdown in China will have larger implications for the global economy and that of India. Although, Indian exports could be affected due to slower global growth, lower commodity prices can provide some support, the research report said.
According to the report, two things would impact India's economy in the coming year apart from the macro growth oriented policies of the government. First is the agriculture growth and second is the Reserve Bank of India's stand on the policy rates in the coming days.