Mumbai: Around 200 acres of land worth over Rs1,600 crore are up for sale in Mumbai's Thane-Belapur industrial corridor as many of the landowners in the region, including private companies and developers, plan to monetize them to take advantage of the growing demand for commercial and industrial real estate, according to property advisors, builders and government officials.
Some of the top commercial developers such as RMZ Corp, Ascendas-Singbridge and Embassy Group have already set their sights on entering the region and are currently scouting to buy land to start information technology (IT) and industrial parks in the region.
Most of the industrial land plots in the region (that stretches from Thane till Navi Mumbai) are owned by Maharashtra Industrial Development Corporation (MIDC).
These land parcels have been leased out to private companies, land aggregators and developers but lot of them are lying unused for long.
However, many of them are looking to monetize the land to leverage on the increasing demand for industrial land plot from commercial real estate firms who are aggressively looking for expansion.
In addition, because of the improving infrastructure, easy connectivity to both Mumbai and Pune, competitive rentals as compared to other IT hubs like Bengaluru and Gurgoan and availability of talent, the Thane-Belapur industrial corridor has emerged as one of the sought after destination by the information technology (IT) and IT-enabled services companies in the last few years.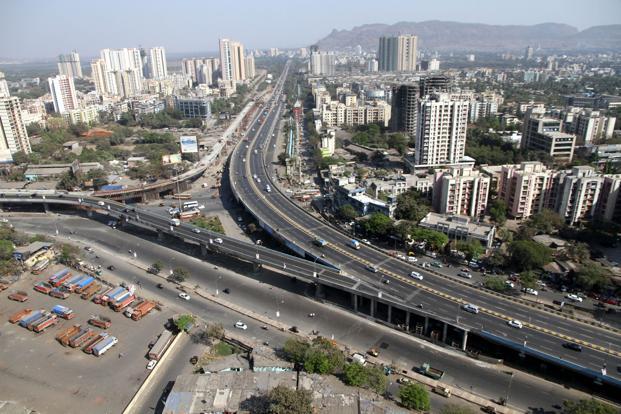 A.L. Jarhad, joint chief executive officer at MIDC, who is in charge of Thane-Belapur belt, told Mint that a total of around 150-200 acres of land around the region are up for sale, most of which are in various stages of transaction.
"MIDC does not come in the way of the deal as long as they are fair, legal and as long as the land is being transferred for industrial purpose" Jarhad said.
However, consent from MIDC is required at the time of the final transaction, he added.
According to brokers and builders, an acre of land around the area cost about Rs7-8 crore.
Two property brokers, who requested not to be identified in the region, also said that up to 200 acres of land are available for sale and many of the top commercial developers are looking to buy them.
Another senior MIDC official, who spoke on condition of anonymity, said most of the sick units around the area are now available for sale boosted by the recent initiatives by the Maharashtra government to unlock industrial plots.
In May, the state government offered an exit window to industrial units that are sick for more than seven years. These units can now sell their plots to new entrepreneurs only for industrial purpose by agreeing through an indemnity bond that they will settle outstanding labour dues.
Last year, the government has also announced incentives for the sick industrial units in Thane-Belapur belt to convert their industrial plots into commercial including IT/ITes services and financial services.
As per estimates by property consultant Cushman & Wakefield, the region has witnessed about around 1.3 million sq. ft of absorption over the last three years. This is expected to rise to 1.6 million sq. ft in the next two to three years.
"Rental arbitrage, coupled with good connectivity to Mumbai, Thane and Pune have attracted several IT-BPM and BFSI companies to set up offices in Navi Mumbai. This region has appealed to several developers to develop commercial office spaces and ride high on the heightened momentum of commercial realty," said Gautam Saraf, managing director (Mumbai), Cushman & Wakefield.
Bengaluru-based real estate companies such as RMZ, Ascendas-Singbridge and Embassy are exploring opportunities to acquire land around the area as part of their expansion plans, according to people familiar with the companies' plans.
Thirumal Govindraj, managing director (management), RMZ Corp, confirmed that the company is looking to acquire land of around 30-50 acres in the region to set up IT parks and as part of its larger strategy to enter Mumbai's commercial realty market.
Ascendas and Embassy have declined to comment on the development.
"In line with our growth strategy in India, we continuously explore new development and acquisition opportunities. However, as a practice, we do not comment on market speculations," an Ascendas spokesperson responded to an email query.
Mumbai-based developers K. Raheja and Raheja Universal, which already own big chunk of land around the area, are also looking to expand its land portfolio and strengthen presence in the region.
Another city-based builder Radius Developers is also scouting for land at the Thane-Belapur region to set up its second IT park, a senior executive of the company.
K. Raheja, which operates three IT parks in Navi Mumbai under the brand Mindspace, is on an expansion spree and is continuously looking to acquire land around the area to strengthen its commercial real estate business. The company currently owns about 200 acres and is in the process of building its fourth IT park there. This month it has also signed agreement with Mafatlal Group's Standard Industries to acquire 62 acres for around Rs350 crore.
"Demand in the Navi Mumbai region is going to go up because we are seeing a lot of traction from IT companies. Mumbai has around 20 million people. So no other city can offer educated workforce of that calibre. Secondly and most importantly is the infrastructure and easy connectivity to Mumbai and Pune," said Vinod Rohira, managing director, K. Raheja.
Rohira said the Thane-Belapur stretch currently offers one of the cheapest rental rates at around Rs50-55 as compared to other IT hubs like Pune, Bengaluru and Gurgaon. This has attracted many of the companies to either shift its base or look out for space in the area.
For instance, rental rates in Bengaluru and Gurgaon stand at around Rs75 and Rs90, respectively, while rents in Chennai and Pune hovers around Rs70 and Rs65 each.