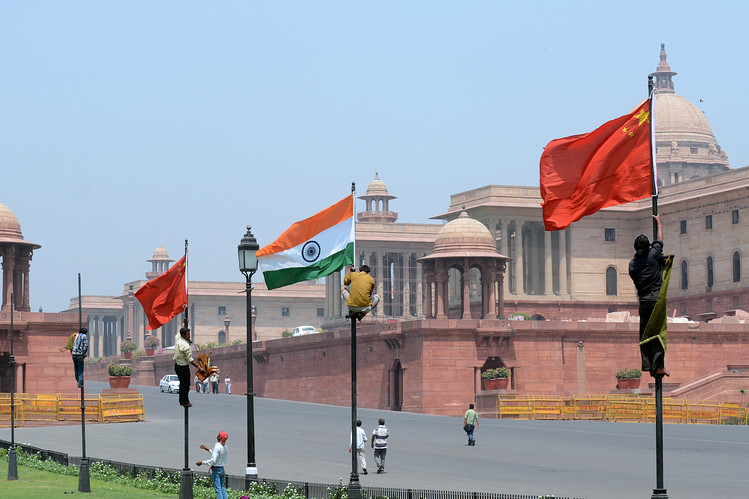 NEW DELHI: India and China have decided to undertake a joint study on the impact of regional trade agreements, a first of its kind effort by the two Asian rivals, a senior official has said.
The move also signals growing ties on economic issues between the two Asian giants. The study will be conducted jointly by the NITI Aayog and China's Development Research Centre (DRC). The deal to undertake the joint study was signed during the recent visit of NITI Aayog officials to China. "When I went to China we had a very good meeting with the president of DRC and we agreed that we will jointly do a study on the impact of the mega regional trade arrangements that are being formed — how the TPP (Trans Pacific partnership) that the United States has signed with 11 other countries is going to impact us," Arvind Panagariya, vice chairman of NITI Aayog told Times of India.
"Whether India and China should try to join those agreements? Should India and China speed up their own efforts at something like the RCEP (Regional Comprehensive Economic Partnership)? There are a set of questions which we would look up in this joint work," said Panagariya. In recent months, India and China have collaborated on several key issue including at the ministerial meeting of the WTO in Nairobi.
A group of 47 countries — including India, China, South Africa and host Kenya — had come together to argue that the Doha Development Round should remain firmly on WTO's agenda and had attempted to block moves by advanced countries led by the US to focus on "new issues".
The rise of plurilateral trade agreements such as TPP, comprising a dozen countries led by the US, are a source of concern for developing countries such as India as they go beyond the WTO agreements in areas such as intellectual property rights. This has raised fears of adverse impact on access to medicines, given the weak patent rules that are proposed. Similarly, the agreement on investment is loaded in favour of developed countries.