The economies of China and India may have witnessed high growth over the past few decades thanks to cost advantages but they now have to up the innovation game, says Dr Gopichand Katragadda, Group Chief Technology Officer at Tata Sons and Chairman of Confederation of Indian Industry (CII) National Committee on Technology.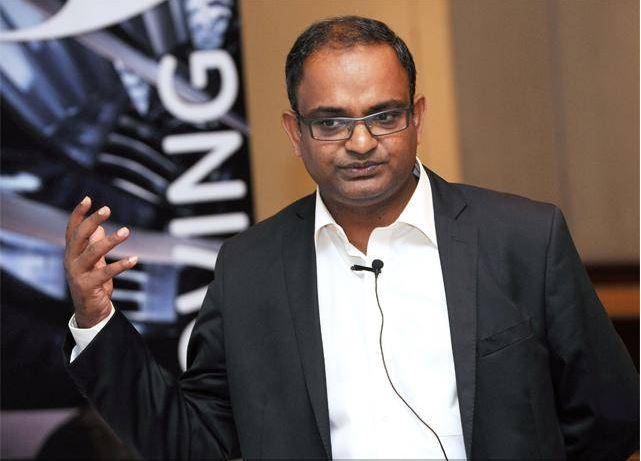 Dr Katragadda made these remarks at an event jointly organized by CII that aims to strengthen the partnership between the two countries in areas of science and technology, innovation, financial and IT services.
In an exclusive interaction with moneycontrol.com's Shreya Sinha, Katragadda said that it was time for the countries to "look towards each other" instead of to the West, which will help them feed off and learn from each other.
He further said that there were several areas in which India could learn from China.
"India should look at e-commerce, electric vehicles and Internet space and learn from Shanghai how to leverage upon its talent pool," Katragadda said.
The point is obvious — Asia's largest economy has a headstart over its neighbour in many areas.
For instance, China is a world leader in solar energy segment, and Katragadda said a closer partnership with India will boost the latter's power and transmission sectors, and help it achieve its target of adding 175 gigawatts (GW) of renewable energy by 2022.
Dr Katragadda, under whose watch patents for the Tata Group doubled from 3,500 to 7,000 in two years, also said it is now time for both countries to increase their focus on innovating.
"The digital age has given us a lot. But if we want to create wealth and prosperity for ourselves like how the West did, we have to shift focus to the new age," Katragadda said, pointing to the "the intersection of biology, computing and materials" as an area that is exciting.
For instance, "the advances made in genomics (study of the DNA) and connectomics (study of the nervous system) are big and can be applied to the field of medicine and food in order to support the next 1 billion people," he said. "This space is fairly new and needs special attention, from industry players and the respective governments," he said.
Katragadda cited examples of innovation that the Tata Group has undertaken.
Tata Steel is undertaking research in the area of new materials such as graphene — a form of carbon that comes together, one atom each, to form a sheet.
"Graphene has a huge potential in the space of medicines, let alone in coating steel. Graphene Oxide can be used to take a drug to a particular tissue (targeted drug delivery). This is a perfect example of combining biology and materials, the new age that I am excited about," he said.
It is innovations such as these that can help both countries scale up to meet the basic needs of their citizens.