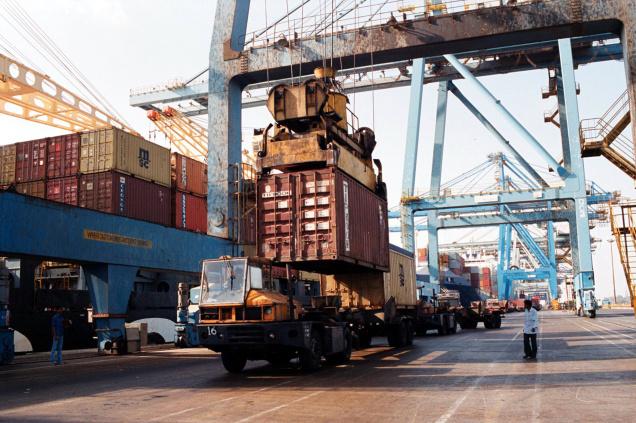 NEW DELHI: A blueprint for utilisation of land available with 12 major ports, which among themselves share about 78,000 acres, is on the anvil.
Consultants are also in the process of submitting a report on how to utilise 1.98 lakh acres of submerged land with ports.
India has 12 major ports that handle approximately 61 per cent of the country's total cargo traffic.
"We are in the process of coming out with a road map for utilisation of land with our major ports. Consultants have been appointed for this and a blueprint is likely shortly," Secretary, Ministry of Shipping, Rajive Kumar told PTI.
"We have asked consultants to submit a report as to how to utilise 1.98 lakh acres of submerged land of ports also."
He said most of the submerged land is with Kandla Port and consultants have been asked whether it could be ultilised for salt recovery or any other venture.
In the past, the Kandla Port Trust allotted plots for the purpose of salt making on 'as is where is basis'.
Swedish furniture giant IKEA has evinced keen interest in a proposed cluster at the Kandla port and sought 450 acres for the same.
The retailer is ready to provide technological knowhow and expertise to the cluster and buy the entire finished product, Shipping and Road Transport and Highways Minister Nitin Gadkari has said.
The road map for port land assumes significance, given a CAG report which observed that major ports had failed to utilise close to half of the total land under their possession.
"Land measuring 22,949.82 acres was identified for future activities by ports while 13,045.56 acres were yet to be earmarked for any future activity. Thus, 35,995.38 acres representing 46.63 per cent of total land under possession of the ports remained unutilised," the Comptroller and Auditor General of India (CAG) had said in its report last year.
According to the audit report on 'Land Management in Major Ports', out of the total land holding of 77,191.14 acres, title deeds were not available for 34,943.41 acres representing 45.27 per cent of the total land portfolio.
It has said 11 out of the 12 ports did not comply with the direction of preparing or revising land use plans, and as against information furnished by ports indicating encroachment of 273.98 acres, the audit flagged a total encroachment of 396.44 acres.
India has 12 major ports — Kandla, Mumbai, JNPT, Marmugao, New Mangalore, Cochin, Chennai, Ennore, VO Chidambarnar, Visakhapatnam, Paradip and Kolkata (including Haldia).