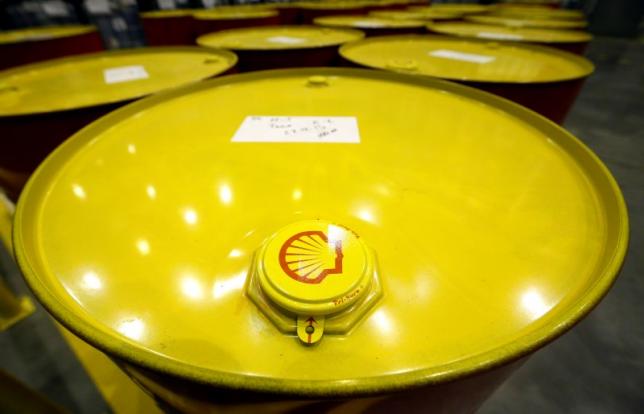 Chinese regulators vetting Royal Dutch Shell's (RDSa.L) proposed merger with BG Group (BG.L) are pressing the Anglo-Dutch company to sweeten long-term gas supply contracts in a move that could cast new doubt over the near-term benefits of the $70 billion tie-up.
For China, the opportunity to re-negotiate existing liquefied natural gas (LNG) supply contracts with Shell, which combined with BG would supply around 30 percent of its imports by 2017, comes at an ideal time because the world's top energy consumer faces a large surfeit over the next five years.
For Shell, any revision of the contracts with China could dilute the near-term financial benefits of a merger that has already raised concern among some investors and analysts because of stubbornly low oil prices.
Shell declared it wanted to become the world's top trader of LNG when it agreed a takeover of BG in April.
It expects global demand for LNG to grow by nearly 5 percent per year by 2030. Power plants, industries and vehicles are shifting to the less polluting gas, which once extracted from the ground is cooled and liquified, loaded onto ships before being turned back into gas at its destination.
The proposed Shell-BG tie-up has already won mandatory approvals from Brazil and the European Union. It secured clearance on Thursday from one of two Australian regulators but still requires the green light from China.
Senior Shell officials, who have held closed door discussions in recent months, had expected China's anti-trust authorities to put forward some demands before approving the deal just as they did ahead of Glencore's (GLEN.L) $29 billion merger with Xstrata in 2013.
On that occasion, the Swiss-based mining and trading giant agreed to sell its Las Bambas copper mine in Peru to China's MMG Ltd for $7 billion in exchange for China's approval.
As the Chinese regulatory approval process entered its third and final 60-day phase earlier this month, Beijing broached with Shell a request to review prices in LNG contracts worth tens of billions of dollars annually with its energy champions China National Petroleum Corporation (CNPC), China National Offshore Oil Corporation (CNOOC) and Sinopec, industry sources close to the talks told Reuters.
Negotiators from China's ministry of commerce (MOFCOM) are also seeking to lower import volumes by extending the term of the existing deals with Shell as well as other suppliers in order to thin out deliveries given low demand, according to several sources.
"It's a reasonable request given the premiums Chinese and other Asian buyers are paying for long-term LNG versus those for Europe and America. The market is oversupplied, and this situation may well last through the next five to 10 years," said a gas official with one Chinese state energy firm.
LEVERAGE
A Shell spokesman would not comment on the re-opening of the LNG contracts but said the merger was still on track for completion in early 2016.
"The regulatory review process in China continues to progress well and is on track. We are confident that, following the usual thorough and professional review, the deal will receive MOFCOM's approval," he said.
MOFCOM did not immediately respond to a request for comment.
The approval of the Shell-BG deal is a "wonderful piece of leverage" for Chinese energy firms, an industry source said.
Importers are scraping by on slim margins due to low regulated domestic prices and have also had to deal with an unexpected dip in demand. While spot LNG prices are currently at $7-$8 per million British thermal unit (mmBtu), some of China's contracted volumes are pegged at around $8-$9 per mmBtu.
China's long-term LNG supply contracts are typically pegged to a basket of Japanese crude oil prices with a built-in time lag reflecting prices before last year's sharp declines.
As a result, many of the supply contracts, such as those from the giant Gorgon project in Australia where Shell is a partner, are fixed at higher quotes than the global spot prices which have come off sharply over the past 18 months due to of rising production.
Some Shell officials fear that a revision of the terms of the contracts could create a ripple effect around the world, further eroding gas prices.
The combined Shell-BG group is planned to sell around 15 million tonnes of LNG per year by 2018 to China's major importers, around one third of China's contracted volumes.
Despite its reluctance, Shell might have to make some concessions to keep the deal on track.
"Reducing the volumes might be a price Shell would be prepared to pay to gain approval from the Chinese regulator. It would be possible to find markets for any volumes not taken by Chinese buyers so the impact on revenues would be limited," according to independent energy consultant Andy Flower.