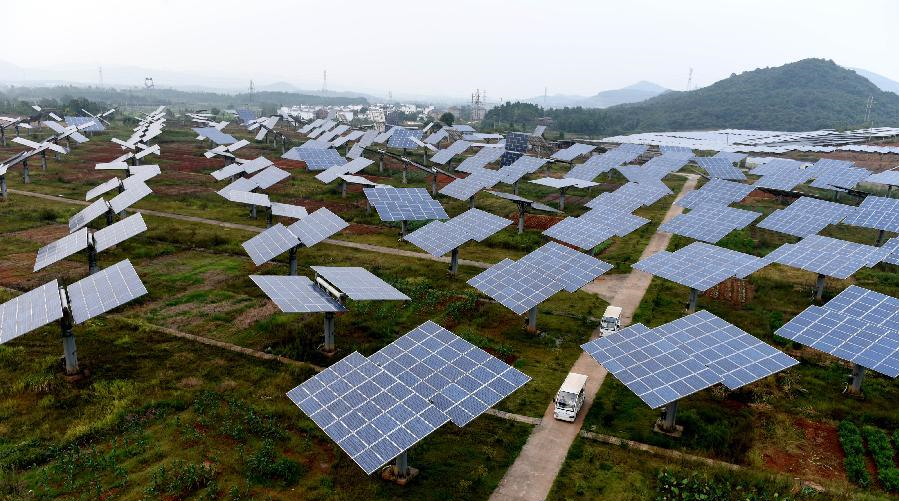 In 2015, China plans to build installations for solar panels with total capacity of 17.8 million kW. This was reported in the State Department of energy of the PRC.
New additional capacity will be built, mainly in the Autonomous region of Inner Mongolia, Hebei province and the Xinjiang Uygur Autonomous region.
The conversion of Solar energy into electricity will play an increasing role in China's energy structure. In 2014, total electricity generation with solar panels, according to official data, has reached 25 billion kWh, which is 200 percent more than in 2013.
The construction of solar power plants is part of a large development project in China of new and alternative energy sources. According to the government plan, by 2030 the share of fossil sources in energy consumption from primary sources should exceed 20%.
China has been focusing on increasing its proportion of clean energy. According to the new green energy doctrine, China has already started building solar plants.
The Qinghai Solar-Thermal Power Group has started construction on China's largest solar power tower plant in Qinghai province.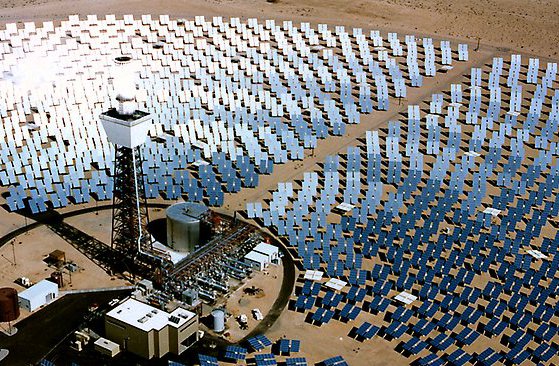 Occupying 2,550 hectares of the Gobi Desert in Golmud City, plant will have an installed capacity of 200 megawatts, and be capable of supplying electricity to 1 million households.
These power plants are based on the principle of generating steam using solar radiation. In the center of the station is the tower on top of which is a tank of water. The tank is painted black to absorb heat radiation. The facility will be equipped with heliostats to focus sunlight onto a central tower to generate power.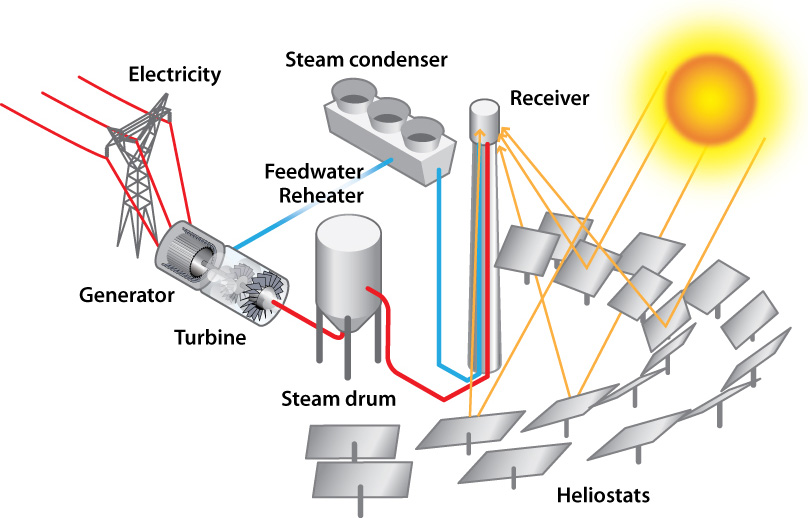 Heliostat — a mirror area of several square meters that is fixed and connected to a common positioning system. Depending on the position of the sun, the mirror will change its orientation in space. In clear sunny weather the temperature in the tank can reach 700 degrees. These temperature parameters are used on the majority of traditional thermal power plants.
"It's designed heat storage is 15 hours, thus, it can guarantee stable, continual power generation," said group board chair Wu Longyi.
Once operational, the plant will slash standard coal use by 4.26 million tonnes every year, reducing emissions of carbon dioxide and sulfur dioxide by 896,000 tonnes and 8,080 tonnes, respectively.
Located 2,870 meters above sea level on the Qinghai-Tibetan Plateau, Golmud has particularly favorable conditions for the developing new energy industry.
China has been focusing on increasing its proportion of clean energy. By 2014, the country's solar power capacity was 28.05 gigawatts, 400 times more than 2005, and there are plans to increase this to around 100 gigawatts by 2020.
The solar power tower plant in the Qinghai-Tibetan plateau is the biggest one of its kind in China.