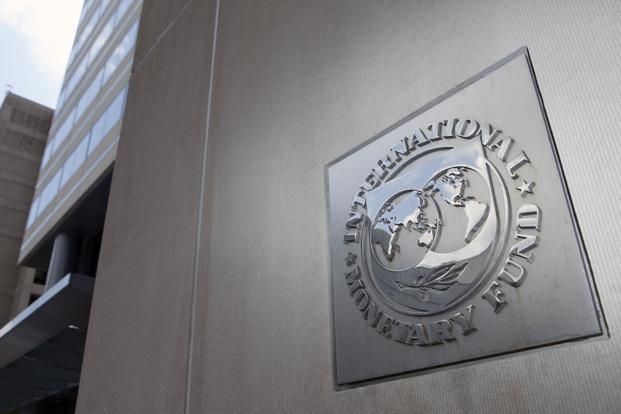 New Delhi: The International Monetary Fund (IMF) on Tuesday kept its growth forecast for India unchanged at 7.5% in 2016-17 even as it lowered its global growth projection in an update to the World Economic Outlook (WEO) released in October.
"India and the rest of emerging Asia are generally projected to continue growing at a robust pace, although with some countries facing strong headwinds from China's economic rebalancing and global manufacturing weakness," IMF said.
In 2015-16, India is estimated to grow 7.3%. During the first half of the fiscal year 2015-16 (April-September), India's economy grew 7.2%.
Without naming India, IMF said policymakers in emerging market and developing economies need to press on with structural reforms to alleviate infrastructure bottlenecks, facilitate a dynamic and innovation-friendly business environment, and bolster human capital.
"Deepening local capital markets, improving fiscal revenue mobilization, and diversifying exports away from commodities are also ongoing challenges in many of these economies," it said.
IMF said in terms of the country composition, the downward revision in global growth was largely accounted for by Brazil, where a recession is proving to be deeper and more protracted than previously expected; the Middle East, where prospects have been hurt by lower oil prices; and the US, where the growth momentum is now expected to hold steady rather than accelerate.
Brazil's economy is now projected to contract by 3.5% in 2016 against the October projection of 1% contraction. The US economy is expected to grow 2.6% in 2016 against an earlier projection of 2.8%.
IMF is not as optimistic about a pickup in US growth as it was in October, Maury Obstfeld, economic counselor at the IMF, said in a video posted on the Fund's website.
"US growth is facing challenges due to the dollar strength which is causing its manufacturing sector to shrink marginally and is having an effect on its trade balance," he added.
The Fund kept China's growth projection unchanged at 6.3% in 2016.
Obstfeld said China was undergoing a process of rebalancing which entails a shift from manufacturing to services and investment to consumption and a slower growth path was something that had been anticipated.
"There is, however, uncertainty about the bumpiness of that ride. The markets are quite focused on what is going on because the spillovers from China to the rest of the world are quite significant both through their demands for imports and on the effect on commodity prices. That contributes to the volatility," he added.
Although a decline in oil prices driven by higher oil supply should support global demand, given a higher propensity to spend in oil importers relative to oil exporters, in current circumstances, several factors have dampened the positive impact of lower oil prices.
"Financial strains in many oil exporters reduce their ability to smooth the shock, entailing a sizable reduction in their domestic demand. The pickup in consumption in oil importers has so far been somewhat weaker than evidence from past episodes of oil price declines would have suggested, possibly reflecting continued deleveraging in some of these economies. Limited pass-through of price declines to consumers may also have been a factor in several emerging market and developing economies," it added.
IMF warned that downside risks such as a sharper-than-expected slowdown in China's growth, tighter global financial conditions as the US exits from an easy monetary policy, a sudden rise in global risk aversion, an escalation of current geo-political tensions could derail the slow global economic recovery.