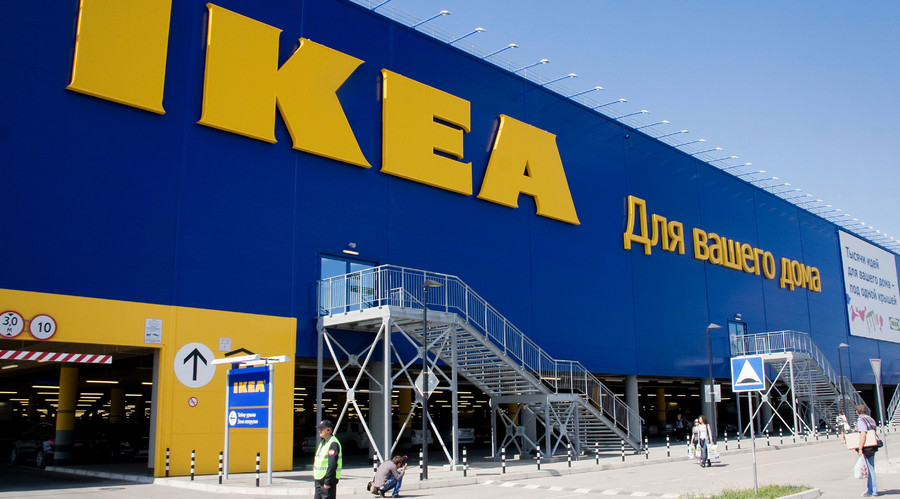 Swedish furniture retailer IKEA has increased local production in Russia, from about 50 percent two years ago. The company also wants to export more Russia-made production.
"About 60 percent of products on sale are made in Russia. This share has been increasing gradually, year after year. Two years ago, the localization was about 50 percent", a spokesman for IKEA told TASS on Wednesday.
The company owns four factories in Russia in the Moscow, Leningrad, Novgorod and Kirov regions. IKEA is building another factory in the Novgorod region. The furniture retailer is spending $50 million on the factory which it plans to open next year.
The spokesman added that IKEA is working with about 60 local suppliers from different regions in Russia, and this number will only grow.
The first IKEA store opened in Russia in 2000. But as early as in the 1990s, the company opened an office in Russia to buy local production and sell it abroad.
"Our supply chain is organized in such a way that the territorial procurement offices are purchasing products for subsequent sale in all countries with IKEA stores," said the company's spokesman.
In spring 2015, IKEA confirmed plans to invest an additional $2 billion in Russia by 2020. The company said Russia has one of the biggest potentials for development.
The next IKEA store in Russia is planned to open in 2018 in Mytishchi in the Moscow Region. The retailer now has 14 stores in the country.
Unlike other Western manufacturers in Russia who were hit by the ruble depreciation and weaker consumer demand, IKEA's sales in the country grew 14.7 percent last financial year ending August 31, the company reported without specifying its total Russian earnings.