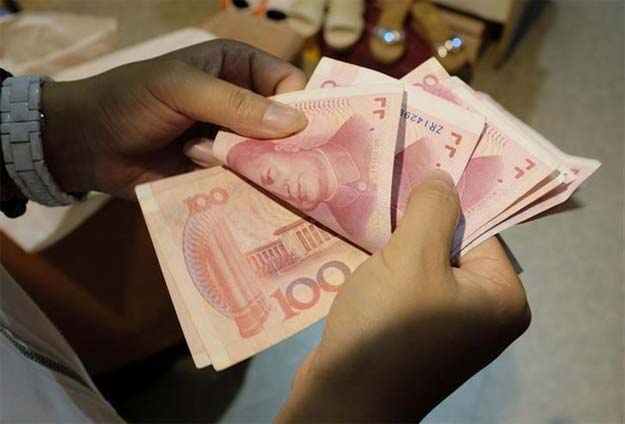 China's central bank announced a 2 per cent devaluation of its currency on Tuesday, following which the renminbi (also called yuan) witnessed its biggest one-day fall in a decade. The renminbi was last reeling at a near three-year low against the US dollar. Currencies across the world were impacted by China's surprise move.
How The Renminbi Devaluation Will Impact India
1) The Indian rupee slipped to a two-month low of 64.26 against the US dollar on Tuesday tracking the devaluation of the renminbi. Other currencies such as the Australian dollar and the South Korean won also lost ground.
2) The over 0.5 per cent fall in the rupee weighed on traders' sentiments, resulting in a drop in equity markets. Both the BSE Sensex and the Nifty traded with 0.4 per cent losses.
3) According to SV Prasad of Chime Consulting, renminbi's devaluation may push the Reserve Bank of India to cut interest rates in India. Lower interest rates will put off foreign investors and will further weaken the rupee, he added.
4) However, fund manager Sandip Sabharwal said India should not be too worried about the devaluation in renminbi. "Analysts are out with predictions of how a 1.5 per cent fall of Chinese currency will lead to a sharp increase in dumping etc. However the Indian rupee has also fallen nearly 0.8 per cent in sympathy and is now down 5 per cent over the last one year. It is hard to see a major impact of this on Indian stock markets or the economy unless yuan depreciation becomes a trend which seems unlikely at this stage," he said.
5) A fall in the value of the rupee is good for Indian exporters and sectors such as IT and pharma are seen gaining from the depreciation in the rupee. IT stocks were the top performers in stock markets today. However, China-focused Indian companies saw selling pressure because the devaluation of renminbi will make imports costlier in the country. As a result metal stocks saw selling pressure and underperformed broader markets.