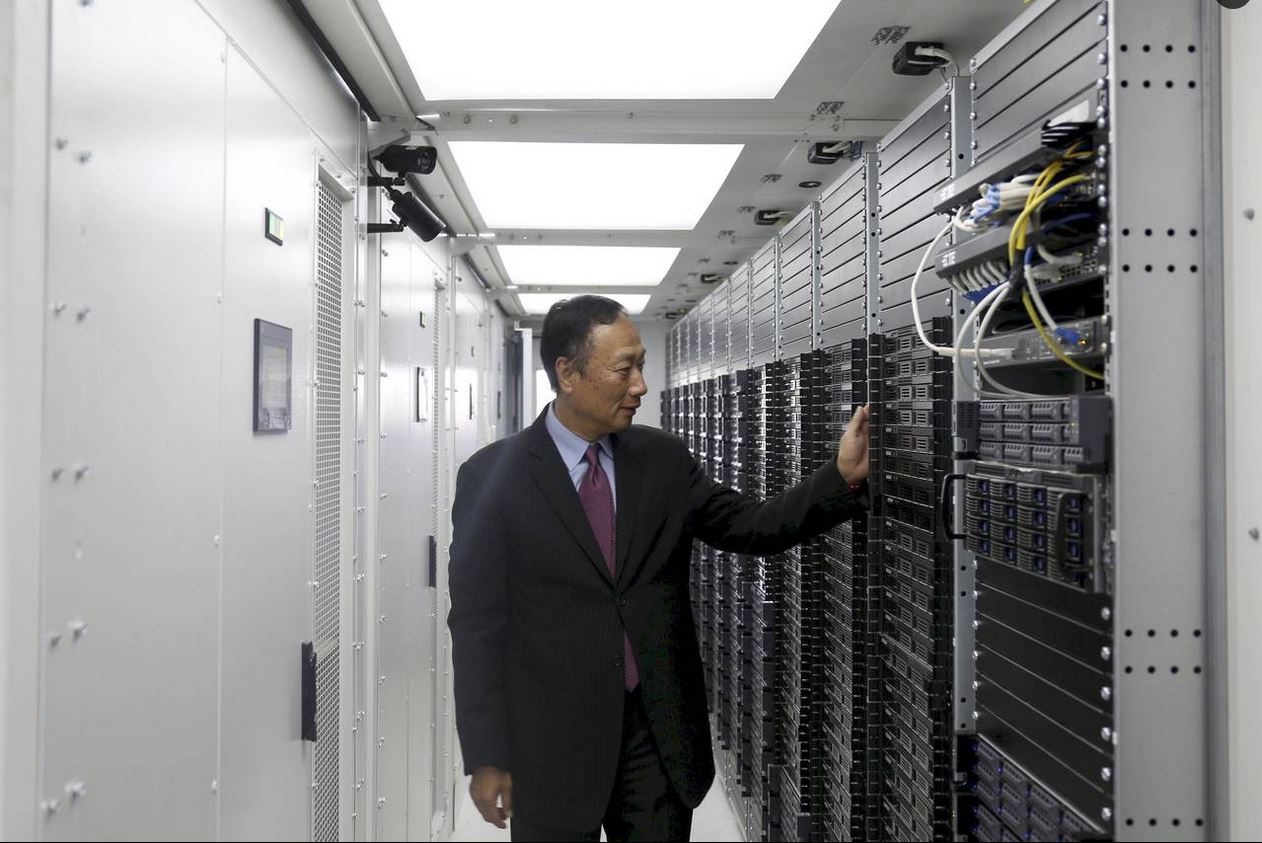 By SEAN MCLAIN
NEW DELHI— Foxconn became the latest global giant to declare its intention to tap into India's budding manufacturing potential.
The company is looking for manufacturing sites in India. So far it hasn't been able to settle on any in particular, Foxconn Chairman Terry Gou told a news conference in New Delhi.
"India is a big, big country. Too many places, too many states, too many cities. The choice is difficult," he said.
Foxconn is the world's largest contract electronics manufacturer by revenue. The Taiwanese company—known officially as Hon Hai Precision Industry Co.—is looking to tap India's massive labor pool and has big ambitions for its Indian investments. It has long-term plans for Asia's third-largest economy and hopes to do more in India than simply assemble smartphones and laptops. "We want to bring the whole supply chain here," Mr. Gou said.
Analysts say Foxconn is looking to diversify its global network of factories as the company faces more competition and rising wages in China, where it has most of its manufacturing operations.
Some of Foxconn's previous efforts to expand in more countries have stumbled. The company has yet to make good on plans to build factories in Indonesia, citing issues with high land prices and tax concerns, both of which are big problems in India as well.
In Brazil—the only other location besides China where Foxconn produces iPhones—the Apple Inc. handsets cost nearly twice as much as they do in the U.S., because of high labor and logistics costs.
Not long ago, Mr. Gou sniffed at the idea of setting up in India, saying that the country's labor problems and tax rules were worse than China's.
He wasn't alone in his assessment of India as an electronics-manufacturing destination. While other sectors—including software, services and automobiles—have attracted the lion's share of foreign direct investment, electronics has been a relatively unpopular sector when it comes to FDI. The automotive industry, for example, has had around $13 billion in foreign direct investment in the past 15 years. (Just last week, General Motors Co. announced it planned to invest another $1 billion in India.) The electronics industry has attracted a total of around $1.5 billion in foreign investment in that same period.
Many of Asia's exports powerhouses—starting with Japan and continuing through South Korea, Taiwan, China and elsewhere—have created massive electronics industries to fuel their exports. India has been less successful at developing the industry. Its workforce has proved adept at doing software and other types of outsourcing, but it hasn't been as good at electronics hardware.
Confusing regulations and tax law as well as a lack of infrastructure has at times made it too risky and too expensive for electronics manufacturers to make products in India.
Now, Mr. Gou says India seems to be taking off and its startup landscape reminds him of Silicon Valley 10 years ago.
His new interest in India may have come because India fixed a quirk in the tax code, which used to mean importing electronic components was more expensive than importing the final product. Plunging smartphone prices also have triggered an increase in demand in the South Asian nation.
India has evolved into a booming market for the things Foxconn makes. In the past two years, the number of smartphones in India has nearly doubled to 150 million.
Foxcon's plans could be good news for Indian Prime Minister Narendra Modi's plans to build a manufacturing base in the country to create jobs and replace imports.
The government expects Indians to buy around $400 million of electronics by 2020. That would mean smartphones, laptops and flat-screen televisions will likely surpass oil to become the country's biggest import.
Mr. Gou said he isn't rushing into investing in India. On Tuesday, he compared it to deciding whether to propose marriage.
"We are serious but we want to be careful before we make an announcement," he said.