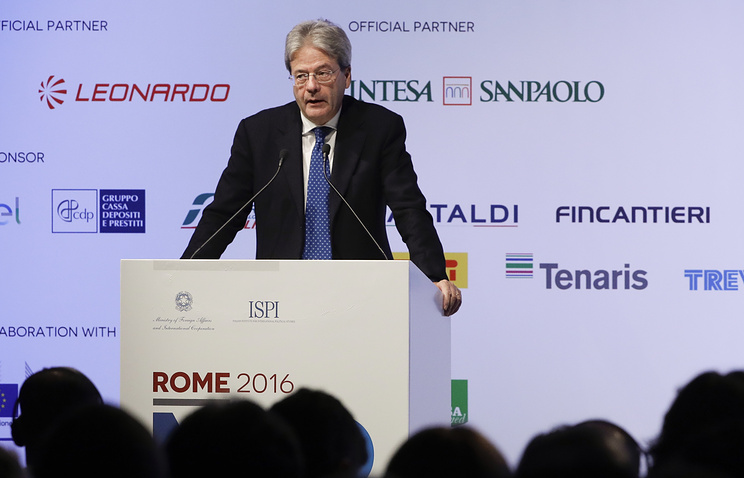 Italian entrepreneurs are interested in the Russian market, in spite of the sanctions, Italian Foreign Minister, Paolo Gentiloni, said on Friday following talks with Russia's top diplomat Sergey Lavrov.
"The sanctions are affecting economy, the trade turnover has declined," he said. "However, in spite of this, and I could see that during my visits to Russia, our entrepreneurs prioritize the importance of the Russian market placing their stakes on Russia."
"There is a lot of investment on the Russian side as well," he added.
Russian and Italian foreign ministers also discussed on Friday possible participation of Italian businesses in the construction of gas mains.
"We reiterated that the energy sector continues to play an important role in our relations," the Russian minister said at a news conference after the talks. "We looked at possible participation of Italian companies in Russian projects for the construction of gas truck lines which are geared to enhance energy security in Europe."