By Lise Alves, Senior Contributing Reporter
SÃO PAULO, BRAZIL – The IPCA (Consumer Price Index) in Brazil rose by 0.74 percent in May, according to the IBGE (Brazilian Statistics Bureau) registering a slightly higher inflation than that registered in April (0.71 percent). The inflation rate now accumulates an increase of 5.34 percent in the first five months of the year, the highest for the period since 2003. Inflation accumulated for the twelve-month period (June 2014-May 2015) is of 8.47 percent.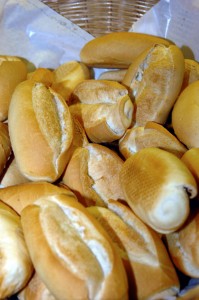 According to Eulina Nunes dos Santos, coordinator of the price index at the IBGE one of the main items to pressure inflation in May was food prices.
"Some important items in family household budgets registered high prices. Food prices from the previous month to this [May] registered the highest increases. In addition to [food prices] being influenced by climate conditions, the U.S. dollar [exchange rate] has had a significant influence," said the coordinator.
According to Nunes, the price of one of the main items on Brazilian's breakfast table, French rolls, has increased significantly, since Brazil imports much of its wheat. Nunes also stated that electricity also continues to pressure inflation, and has increased by 58.47 percent since January.
According to the latest IPCA index, the Food and Beverage segment was the item which increased the most during May, by 1.37 percent, while the lowest increase was seen in transportation, which registered a deflation of -0.29 percent due to the decline, by 23.37 percent, of air travel prices.
In regards to inflation rates in Brazil's largest metropolitan areas, Recife registered the greatest increase in the rate, of 1.51 percent, while the metropolitan area of Brasília registered the lowest, of 0.25 percent.