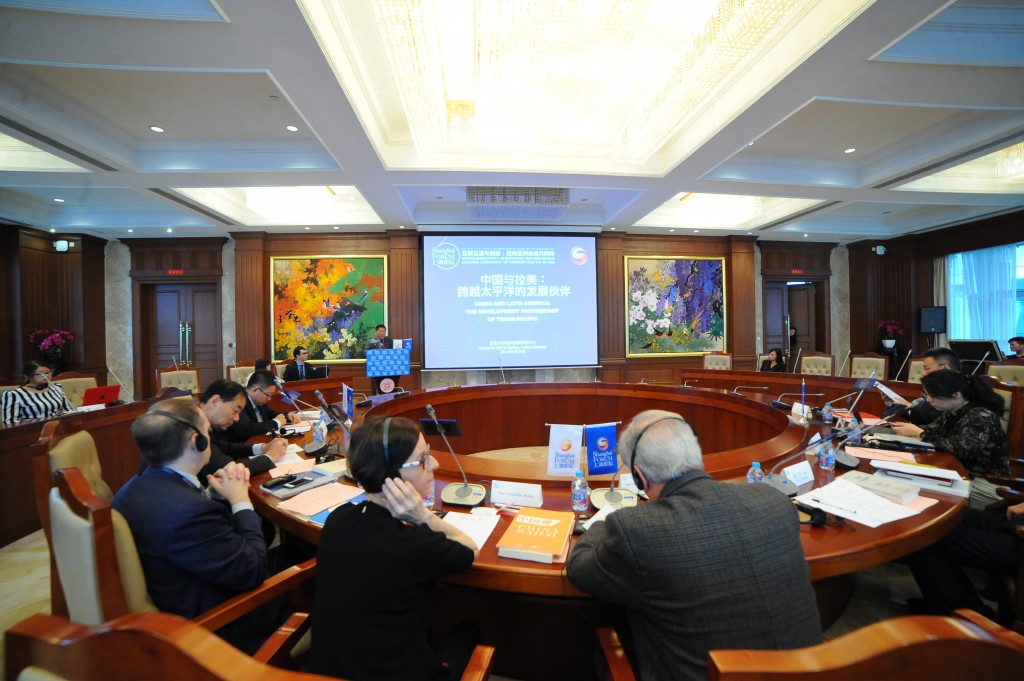 The Pacific Ocean geographically separates Asia from Latin America but closely connects the two densely populated coasts in both political and economic regards. Same as developing countries like China, Latin American countries share much common demand of economic development and are also confronted with many similar opportunities and challenges. On 29th May, the Centre for BRICS Studies, Fudan University organized the first Sino-Latin America Roundtable themed with "China and Latin America: The Development Partnership of Trans- Pacific", bringing more than 20 guest speakers including government officials, scholars, entrepreneurs and think-tankers at home and abroad together to discuss the vision and pattern of China-Latin America cooperation.
As host of the Sino-Latin America Roundtable, Prof. Shen Yi, director of the Centre for BRICS Studies, highlighted that Latin America and China have long been seen as ideal markets and partners of each other in a more pragmatic view of economic connections. It is therefore important to improve overall cooperation and propel multilateral relations between China and Latin America countries.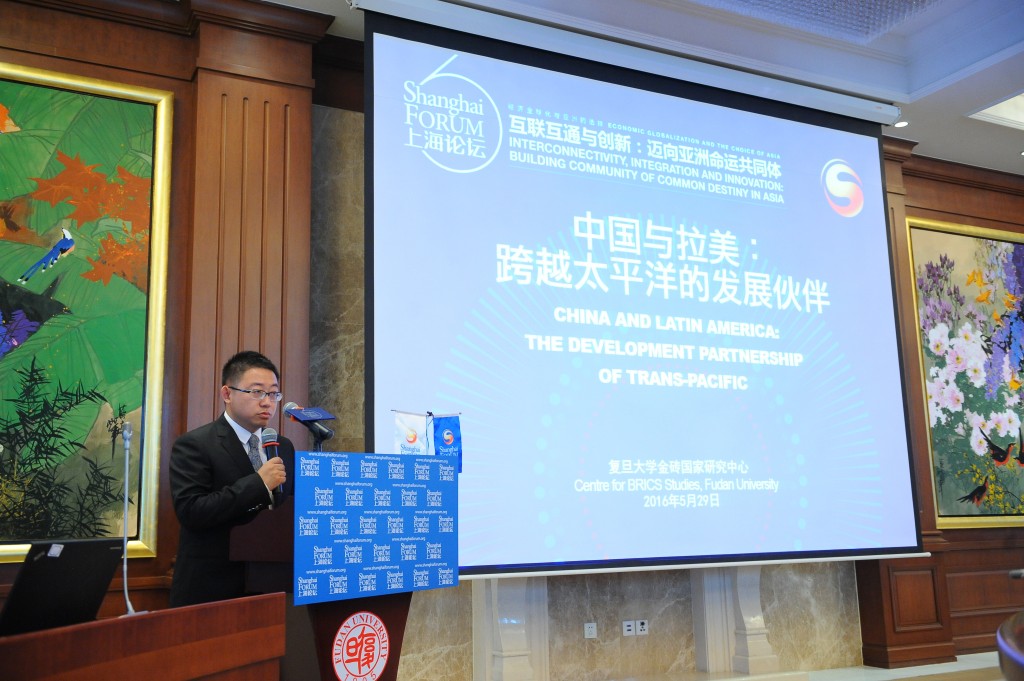 Chen Duqing, former Chinese Ambassador to Brazil, made a keynote speech. He pointed out that China has established comprehensive strategic partnership with major Latin American countries, and the overall cooperation between China and Latin America has set sail. He further expressed that China is able to lend a helping hand to the development of Latin America in terms of technology support and fund raising; while Latin American countries would offer Chinese firms with a more open and favorable investment environment.
Ana Câdida Perez, Brazilian Consul-General in Shanghai, believes that social and cultural differences between Latin America and China would not be barriers to further cooperation between both sides. She expressed that Brazil should prioritize to develop cooperation with Asian countries including China.
Similarly, Ambassador Castro Neves, Chairman of China-Brazil Business Council, who once served as Brazilian Ambassador to China, appreciated that China's economic performance has substantially and positively affected Brazil's own economic performance. He said that "on the Brazilian side, the growing Chinese presence makes them necessarily a more frequent interlocutor as far as Brazilian international initiatives are concerned".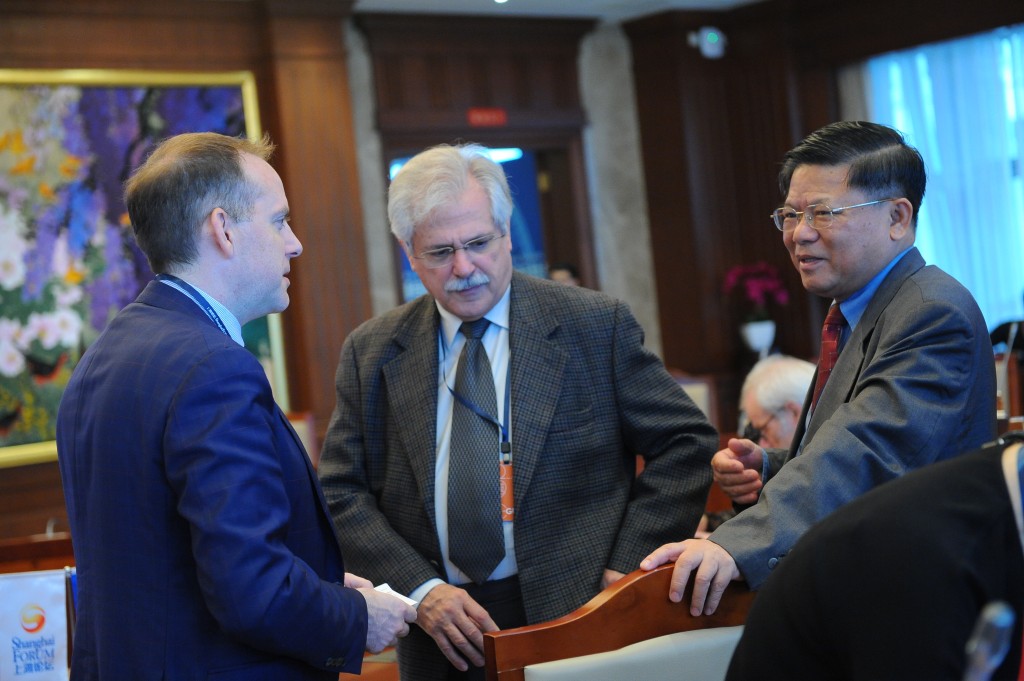 This Roundtable brought up a thorough discussion about the potential cooperation in the China-Latin America transpacific relations, by highlighting and addressing the topics such as economic slowdown, financial cooperation, the Belt and the Road, and capital regulation, among economic development.
Dr. Wang Fei, scholar from the Chinese Academy of Social Science, argued that fiscal deficit, inflation and floating exchange rate are three factors undermining the effectiveness of Brazilian monetary and fiscal measures and that high taxes, high interest rate, low investment and poor infrastructure are the main economic obstacles for the time being. He suggested that central bank independency should be strengthened in Brazil and meanwhile the government should flexibly adjust its interest rate and exchange rate.
Prof. Renato Flôres offered a creative thinking about how to proceed, given the status quo and existing trade agreements, to strengthen links under the Belt and Road Initiative to Latin American countries; and Prof. Eduardo Gomes analyzed the main problems that may undermine the fulfillment of trans-pacific development partnership between China and Latin America. Besides, scholars and experts from Shanghai Academy of Social Science, Shanghai University, EURISPES and BM&FBOESPA Shanghai Representative Office are also invited to participate in the discussion.