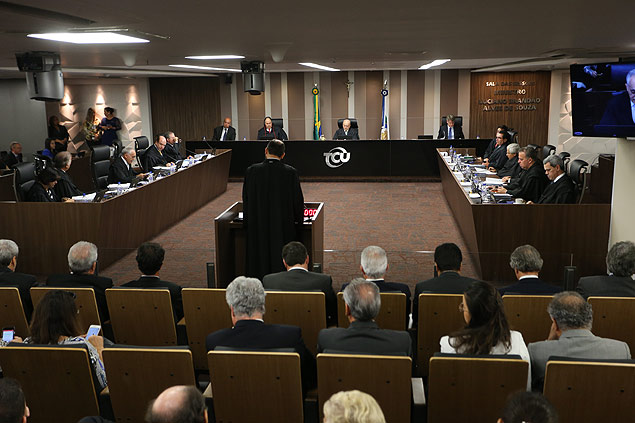 President Dilma Rousseff had her government finances for 2014 unanimously rejected by the Federal Court of Accounts (TCU) on Wednesday (7). The court ruled that the President did not adhere to the Constitution and other laws regarding public spending.
Although there will be no immediate consequences for Rousseff, her political situation becomes yet more complicated.
The impeachment request under analysis today in the lower house of Congress is based in part upon the government's fiscal maneuvering, which was cited by the TCU as one of the reasons the accounts were rejected.
The government did everything to postpone the judgement, but it could not get the session suspended in the Supreme Court. It also tried and failed to get the TCU to replace the minister Augusto Nardes, who brought the case, accusing him of bias.
The TCU acts like external auditors who analyze financial statements of companies, checking that the government adhered to legislation in administering its revenues and expenses.
The TCU's conclusion will be sent to Congress, which will decide whether or not to approve the government's statement of accounts.
The opposition will use this rejection to argue that the President should be impeached for breaking the law.
In theory, the irregularities identified by the TCU can be attributed to rulings signed by the President, such as decrees increasing expenses without revenues to back them up and without parliamentary approval, which is illegal.
However, the government rejects the possibility that the TCU's ruling creates the conditions for impeachment.