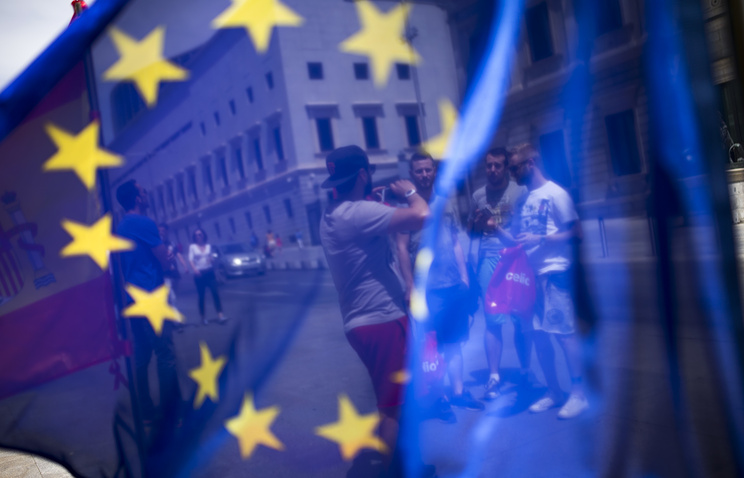 The European Union remains Russia's key trade partner, with trade turnover on the rise despite sanctions, Russia's Permanent Representative to the European Union Vladimir Chizhov said on Friday.
According to the latest figures, in the first quarter of 2017 trade grew by 35-38%, Chizhov said. "This is a rather serious growth. Despite all the restrictions and freezes, life takes its course," the diplomat told the Rossiya-24 TV channel on the sidelines of the St. Petersburg International Economic Forum.
The current relations with the EU are "abnormal" and this is the result of "misperception" and refusal of Brussels to cooperate on a range of issues, Chizhov said.
In 2014, the European Union imposed sanctions on Moscow over developments in Ukraine and Crimea's reunification with Russia and has repeatedly extended them. Talks on visa-free regime and a new framework cooperation agreement were suspended, a ban was imposed on entry to the EU member-countries for Russian officials and their assets were frozen. Restrictive trade, financial and military measures were put in place. A total of 151 individuals and 37 legal entities were added to the sanctions lists. Sectoral sanctions against 20 Russian financial, oil and defense companies have been in effect.
Russia responded by limiting the imports of goods from the countries that imposed sanctions.