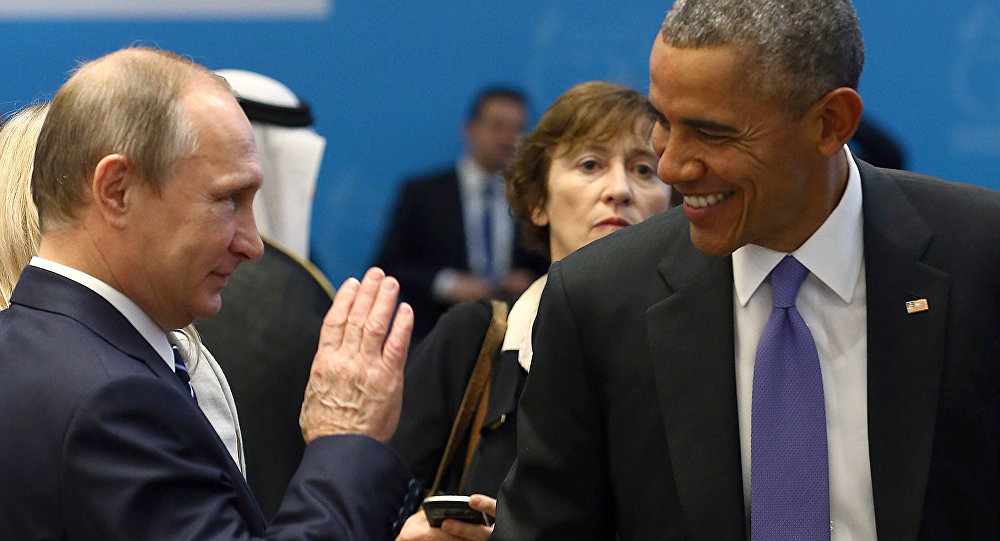 Amid the easing tensions between Russia and Western countries, foreign investors are taking a fresh look at Russian assets, analysts Ksenia Galouchko and Maria Levitov wrote in their article.
Swedbank Robur in Stockholm purchased shares in Russian state-owned companies, and NN Investment Partners in The Hague said it was reconsidering its stance on Russian stocks after the G20 summit brought Russia and the US closer to cooperation against terrorism.
"Russian stocks rallied the most worldwide on Tuesday after Zambia and bonds gained on speculation the rapprochement would lead to an easing of sanctions over the Ukraine conflict," the article read.
"Russia is no longer seen as a villain like a year ago. The political risk that was priced into Russian assets is declining. Foreigners, who were mostly underweight Russia, are now buying Russian blue chips in a panic," Elena Loven, a portfolio manager at Swedbank Robur, was quoted as saying by the article.
According to the article, if Russia and the US find common ground the stakes for investors could potentially change. Up to now, investors have been pricing in the risk that the Ukrainian crisis could flare up again and prolong sanctions.
Standard & Poor's said Tuesday that an easing in tensions between Russia and the West would create grounds for reconsidering Russia's sovereign rating if sanctions against Moscow are lifted.
"I'm warming up to the idea of putting a bit of money back into Russia," Maarten-Jan Bakkum, a senior emerging-markets strategist at NN Investment Partners, was quoted as saying by Bloomberg. "There's probably a higher likelihood that Putin will have a better relationship with the West for pragmatic reasons and we should see that reflected in asset prices."
Since March 2014, Western countries have imposed several rounds of sanctions against Russia over its alleged involvement in the Ukrainian conflict. Moscow has repeatedly denied the allegations, insisting on a peaceful solution to the crisis. In March 2015, the list of sanctions was expanded by the US. On June 22, the EU expanded its economic sanctions against Russia until January 31, 2016.