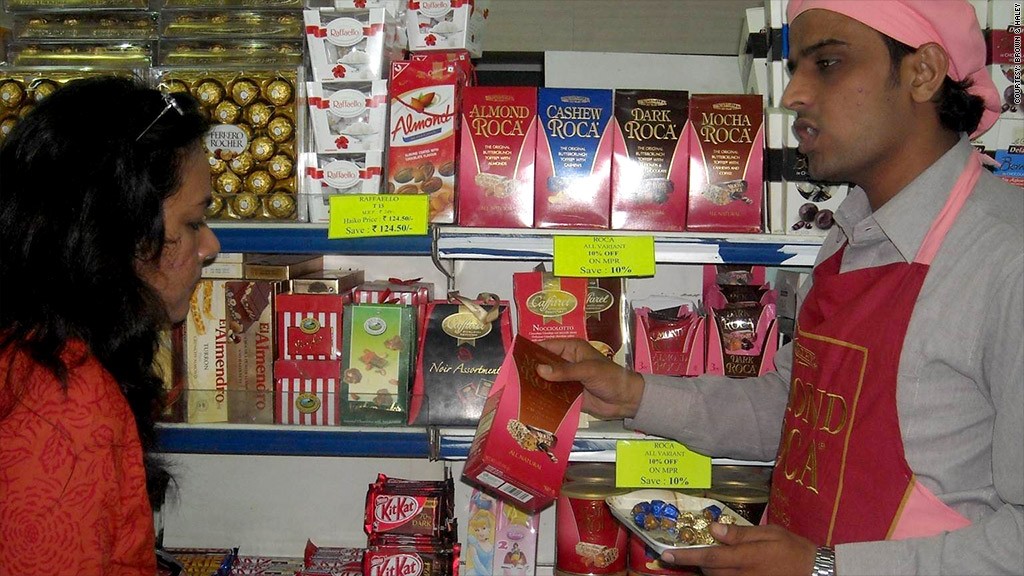 NEW DELHI: Single-origin chocolate and gourmet ingredients of similar exotic provenance may no longer get stuck at Indian customs and rapidly deteriorate into inedible glop. With India keen to move to single-window clearance for imports in March—part of its plan to ease doing business in the country to attract investment—such goods could be processed far more quickly.
"We are in talks with the food regulator," a senior finance ministry official told ET. Work has begun on norms for imports, including food, to ensure rapid clearance. The plan under discussion entails scrapping testing of each food consignment and switching to a system of random checks.
Consumption of premium food products is rising in India thanks to food shows, greater disposable income and a broadening of palates, thanks to more people travelling abroad.
Goods imported on a regular basis by large and established importers with a credible record may be released first with tests following later. Besides this, products that meet standards specified by the food regulator will be cleared immediately, without being held up at ports. "All consignments cannot be made to go through testing," the official said. The thinking is that if the imported item doesn't pose any risk it should be released, he said. Checks need only be conducted on products that raise red flags.
The customs department could introduce risk parameters specified by the regulator into its own system for selection of random samples at ports to ensure that consignments that don't raise an alert are cleared immediately.
This is in line with the customs department's resolve to launch single-window clearance for all imports in March besides cutting the time it takes to process cargo to three days from an average of nine now.
Customs has already begun clearing textiles from countries that have prohibited use of azo dyes such as the US and the European Union without testing at ports. It is planning risk based testing for imports from nations that are known to use azo dyes.
The new plan will be on the lines of the Accredited Client Programme in customs that allows importers assessed as highly compliant assured facilitation in clearances by the risk-management system. "This could bring down the transaction cost by 1-2%," said Ajay Sahai, director general and CEO of the Federation of Indian Export Organisations.
There have been instances of premium chocolates, dairy products such as cheese and various fruits and dry fruits getting stuck at customs for days. Some established companies have also faced the brunt of delays in clearances.
Food import consignments currently have to undergo mandatory testing that delays their release from customs. Customs gets blamed for delays in clearance of consignments even though it may be for want of reports from the concerned agency involved in the process.