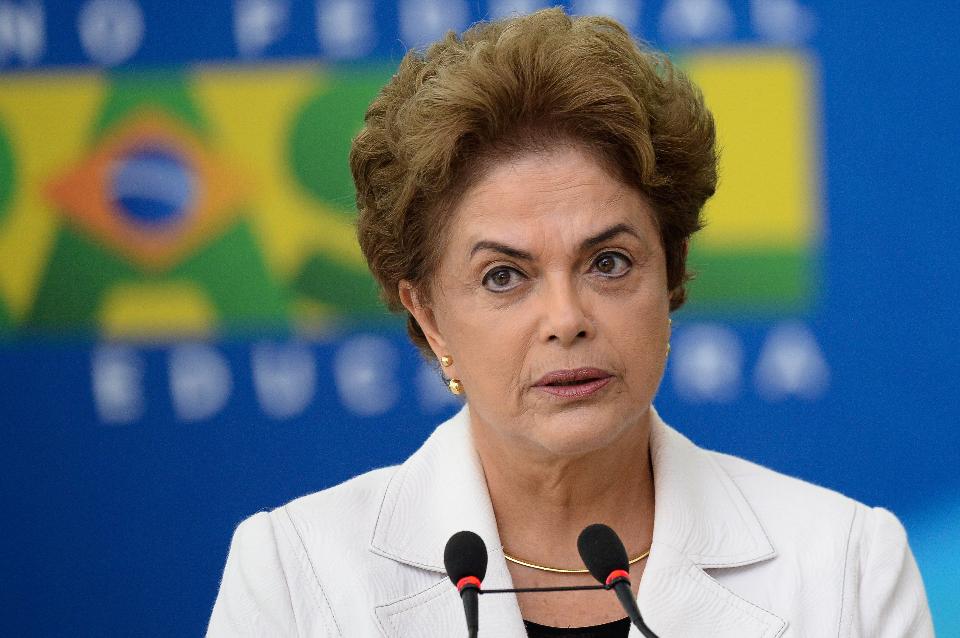 Rousseff's imminent departure from government  is a relief and Vice-President Temer will assume his position in a more favourable environment, with possible support to carry out necessary measures, to lower interest rates and to attract foreign investment. This is the evaluation of Marco Antonio Bologna, former President of TAM and now at the head of Banco Fator.
According to him, Dilma had lost the capacity to attract important names from the private sector to her economic team, but Temer is arriving in a moment where everyone wants to contribute. He points out the lack of orthodoxy and pragmatism in the economy.
Folha: Is the market relieved? With Dilma there is no possible solution in sight?
There are some signs of tiredness. If the political questions are not solved, the economic part remains complicated. The impeachment is taking its time, but at least there are signs that the lack of decision making will be over soon. There is some feeling of relief, as it becomes evident that there is at least a direction in which things are moving. Relief is the right word, because until now the paralyzed government created a bad environment for business. So we are speaking of a transition that might bring us back a bit of normality.
Which improvements are foreseeable?
A better monetary environment, as inflation is already decreasing, due to low consumption. I also think that there are favourable conditions for lower interest rates. This is good for finances, to reduce the overall indebtedness of the country. In terms of exchange rates, we also see more beneficial conditions.
So where is the problem?
In the fiscal area. It is clear that this depends on the action of Congress. We need more budgetary flexibility. And then there is the CPMF (Tax on financial transactions). The more structural issue is connected with the welfare system, and projections in this regard are more explosive. Also, more concessions will have to be unlocked.
How will the GDP start to grow again?
Exports are starting to make their contribution and the surplus is already being felt. But this is not enough. The world economy is not as dynamic as it should, so there is no way in believing that growth will just come back through exports. There have to be more incentives for private investors. We need more investments into infrastructure.
Will Temer have the support of Congress?
There is already a more favourable environment, as shown by the impeachment vote. He is an experienced politician. Apart from that, the business community are willing to contribute in order to make things work smoothly. People are exhausted – many expected violent manifestations but finally everything was peaceful, because nobody could stand the situation anymore. This exhaustion brings with it the wish to start a new chapter, and to give positive signs to those who are waiting to invest.
Will the country remain interesting?
Yes, even with lower interest rates, there are still real interests and an interesting exchange rate for foreign investors. There are still some areas with a good investment-payback rate. And a small return of foreign investments already means a lot of money.
How long will the confidence shock last?
I am not sure if this is a confidence shock or rather a release of confidence. This will depend on who things will further develop. There will be volatility due to a certain level of uncertainty, but it is clear that this will be a new political chapter. Things will become more concrete in the 2018 elections, but this is already some stress relief.
Will the new President be able to attract important personalities to his economic team?
Yes, it is already clear that we don't want anything heterodox. He will attract people that display orthodoxy, objectivity and pragmatism. Everyone is willing to make his contribution.
Dilma was already depleted and had no capacity to attract people who weren't already close to her. But the one coming now is arriving in a climate where there is a lot of disposition to do something for the country. It's almost a salvation. In the best case, he would attract someone who is well aligned with best international practices. Look at Argentina: the structural problems are still there, but the risk perception has changed and the money is flowing again.