OPINION/ 24 APRIL 2017, 07:47AM/ *DAVID MEADS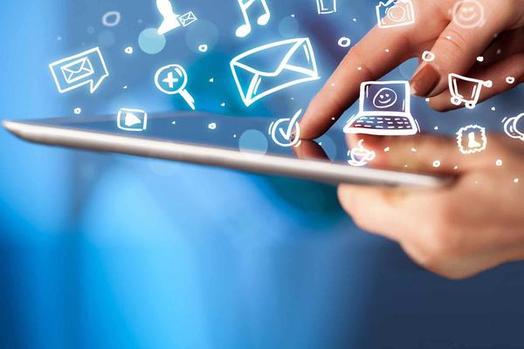 As South Africa prepares to host the World Economic Forum in Durban, the city with its largest and busiest port, there is much to focus on as the country continues to promote itself as a promising investment destination.Primarily, the event presents opportunities for governments to collaborate with regional and global leaders from business and civil society to identify and craft tangible plans to create economic opportunities for all. Digital transformation is part of many of these opportunities.
In the context of the Fourth Industrial Revolution's disruptive effects on all economies, there are three elements to consider as South Africa aims to maintain its leadership position in Africa: The development of digital skills is paramount.
All industries are being digitally disrupted which presents an opportunity for a growing digital economy. Public-private partnerships are powerful levers for change.
The "real economy" and the "digital economy'" are not mutually exclusive. The two have become one and the same as technologies blur the lines between the physical, digital, and biological spheres. The exponential potential of the Fourth Industrial Revolution is still not being fully grasped. Cisco, industry and governments have a responsibility to unpack its potential for citizen service delivery, customer experience, and innovative solutions for a better life for all.
Intertwined
Entire systems of production, management, and governance are being affected, and as digitisation continues, it is intimately intertwined with addressing youth unemployment, manufacturing, and harnessing human innovation. Take mobile phones, for example. Within the next five years, it is estimated that more people will have mobile phones than bank accounts or running water, increasing global mobile data traffic seven-fold. In the Middle East and Africa region, there will be 12-fold growth in mobile data traffic growth, jumping from 7.3 exabytes last year to 88.4 exabytes by 2021 (Cisco Visual Networking Index 2017).
Read also: SA's digitalisation is the best in Africa – report
Notwithstanding that with the increase of mobile and internet-use penetration come its own threats; namely, Cybersecurity has become a massive global problem. To put some perspective on the Cybersecurity threat landscape, for a minute, there are roughly 3 billion Google searches per day and Cisco blocks on average 19.7 billion Cybersecurity threats every single day. Prioritising Cybersecurity is fundamental to successful digital transformation, which is where we're seeing economic growth occur for Africa.
Profoundly impacting
Increasing mobility, technology use, and digital content are profoundly impacting the way Africans live, learn, work, transact and communicate with one another. It is an opportunity unlike anything humankind has ever experienced. According to South Africa's Treasury: "Technological innovation across a range of industries means that most new jobs are for skilled and semi-skilled workers." To its credit, South Africa sees research and development (R&D) as an important catalyst in the economy and has budgeted R13.6 billion over the medium term, with R1bn set aside in 2018/2019 for innovation-oriented activities.
By working with The Innovation Hub, the University of Witwatersrand Tshimologong Precinct, Nelson Mandela Metropolitan University among others, Cisco is demonstrating that strong collaboration and partnerships are what the country truly needs.
As South Africa becomes more services-driven, the country must foster digital skills as part of transitioning the population from low-skill/low-pay jobs to high-skill/high-pay jobs. Workers need to educate and re-skill themselves. As such, there should be a disproportionate increase in productivity, safer working conditions and the creation of more high-value jobs.
With an estimated shortage of about a quarter of a million networking professionals in Africa, Cisco Networking Academy (NetAcad) programmes are critical to the future employability of young people.
In collaboration with governments, schools, NGOs, colleges and universities, the programme provides students the opportunity to become IT networking professionals. NetAcad has grown to the point where in excess of 8500 students are trained annually. To date, the programme has seen more than 92000 students graduate in South Africa. Across the continent, Cisco NetAcad has seen in-kind contributions of more than $21.86 million (R286.239 million) toward the future job prospects for graduates.
Beyond skills development, supporting the information, technology and communications (ICT) sectors provide a major boost to economic growth, productivity and employment. In doing so, South Africans' access to educational opportunities and health resources can also be improved. For example, according to the National Treasury, if ICT costs are reduced by 50 percent, South Africa's gross domestic product can be increased by 0.3 percent per year, creating more than 200000 additional jobs over the next decade.
Part of supporting South Africa's ICT sectors is ensuring that R&D public-private partnerships remain integral to socio-economic development. The Square Kilometre Array (SKA), a R2 billion telescope that is the next iteration of the MeerKAT telescope, demonstrates the potential for such collaboration.
Knock-on effects
Together with eight African partners, South Africa won the bid to host the SKA, a project with extensive socio-economic knock-on effects. Working with the Department of Science and Technology, Cisco contributed R66m toward SKA, an investment that will support job creation and economic diversification in the Northern Cape, as well as promoting science as a career choice.
The Fourth Industrial Revolution is synonymous with exponential growth in digitisation and Internet connectivity. . For South Africa, Cisco firmly supports its aspirations to be a digitally enabled economy and society, and welcomes more integrated and comprehensive collaboration from multiple stakeholders to help accelerate the opportunities at hand.
*David Meads is the vice-president Africa of Cisco.