Mumbai: Securities and Exchange Board of India (Sebi) chairman U K Sinha has called for greater cooperation among developing countries to strengthen their position in the global capital arena, where historically financial policies are set by the rich and powerful.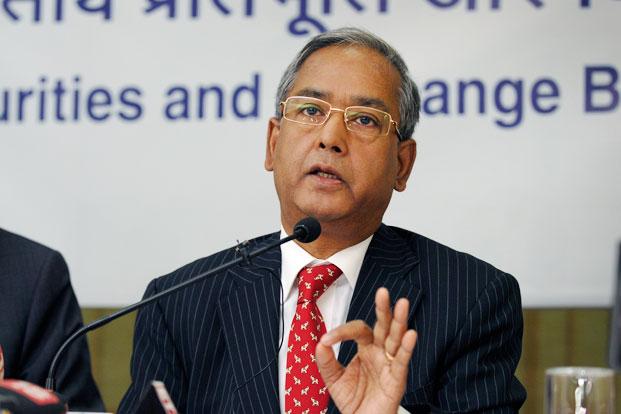 "Developing markets must come together and look at areas of cooperation whereby they can jointly take care of the requirement of funds and capital of each other. If we can do that, we will be changing the face of this earth," were the forceful words used by Sinha. He was delivering a keynote address in Mumbai on Tuesday , on the theme of `The Politics of Global Capital' at a dialogue organized by thinktank Gateway House, jointly with the ministry of external affairs (MEA).
According to Sinha, the creation of the New Development Bank (NDB) by the BRICS countries and that of the Asia Infrastructure Bank (AIB) are significant developments, especially so in the light of the stalemate on International Monetary Fund (IMF) reforms. India and other BRIC countries now have a seat on global institutions such as the Financial Stability Board (FSB) and International Organisation of Securities Commission (IOSCO) and an opportunity to be heard. "But we have a lot of ground to cover before our voices become effective," Sinha cautioned.
He provided a few illust rations to drive home this point. For instance, the global financial crisis in 2008 was not created by the emerging markets, yet they suffered.One of the reasons was overthe-counter derivatives. Sinha said there has been a consistent demand at the level of FSB and IOSCO for changes in trading patterns, but unfortunately we have not moved much.
Similarly, capitalization norms for banks (Basel norms) were guided by the philosophy of one-size-fits-all. Emerging markets have huge investment requirements, particularly in infrastructure, resulting thereby in reduction in deposit rates and employee costs or hike in lending rates, he explained.
"Extra-territoriality is not discussed in international forums" which, according to Sin ha, was not a healthy development. "Some national and regional bodies have come out with legislations that have serious elements of extra-territoriality. For instance, under the European Market Infrastructure Regulation, if any bank or financial institution registered in the Euro area wants to do clearing in an entity outside the European zone, such clearing entity needs to be registered with EMIR."