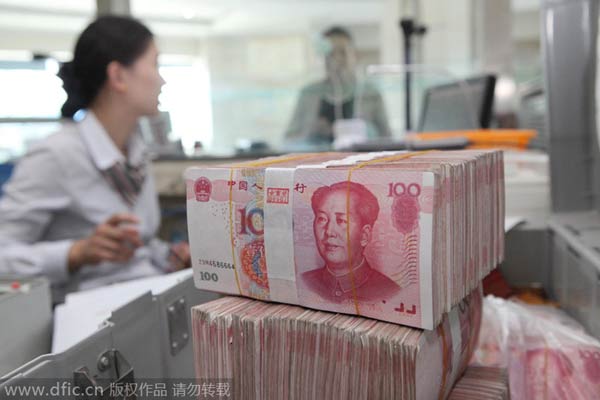 China's Cross-Border Interbank Payment System, designed as an "expressway" to facilitate the yuan's use in international trade and investment, began operations in Shanghai on Thursday.
The system, or the "CIPS", provides the services of cross-border clearing and payment fordomestic and foreign financial institutions.
As an important infrastructure construction of the country's financial system, the CIPS is expected to effectively increase global usage of the currency by cutting transaction costs and processing times, which replaced the former system composed of numbers of agent banks.
Fan Yifei, deputy governor of the People's Bank of China, or the country's central bank, said at the system's opening ceremony that the establishment of CIPS is a milestone as the country is accelerating infrastructure construction of the financial system.
It is a sign that indicates major progress in building the modern payment system covering both domestic and foreign markets, Fan said.
Experts also called the system one of the "biggest hurdles" to the internationalization of the yuan.
The CIPS started to work after the global transaction service provider Swift reported on Tuesday that in August the yuan surpassed the Japanese Yen to be the world's fourth largest payment currency.
Yuan-denominated payment accounted for 2.79 percent of the global market by August,expanded from 1.39 percent in January of 2014, according to the Swift.
The CIPS' opening fulfilled the promise made by Premier Li Keqiang at the "Summer Davos" opening speech last month that "By the end of the year, the CIPS will be launched to support the further development of the offshore yuan market and the 'going global' strategy of Chinese enterprises".
For the first phase of the CIPS, 11 domestic banks and eight foreign banks have been approved by the central bank to directly participate in the transactions under the new system.
A limited company that is in charge of the system's operation was established in Shanghai on Sept 8.