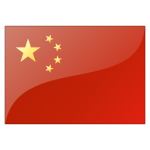 Show China-Related Information »
Invest in China

---
China has had a remarkable period of rapid growth shifting from a centrally planned to a market based economy. Today, China is an upper middle-income country that has complex development needs, where the Bank continues to play an important development role.
Since initiating market reforms in 1978, China has shifted from a centrally planned to a market based economy and experienced rapid economic and social development. GDP growth averaging about 10 percent a year has lifted more than 500 million people out of poverty. All Millennium Development Goals have been reached or are within reach.
With a population of 1.3 billion, China recently became the second largest economy and is increasingly playing an important and influential role in the global economy.
Yet China remains a developing country (its per capita income is still a fraction of that in advanced countries)and its market reforms are incomplete. Official data shows that about 98.99 million people still lived below the national poverty line of RMB 2,300 per year at the end of 2012. With the second largest number of poor in the world after India, poverty reduction remains a fundamental challenge.
Rapid economic ascendance has brought on many challenges as well, including high inequality; rapid urbanization; challenges to environmental sustainability; and external imbalances. China also faces demographic pressures related to an aging population and the internal migration of labor.
Significant policy adjustments are required in order for China's growth to be sustainable. Experience shows that transitioning from middle-income to high-income status can be more difficult than moving up from low to middle income.
China's 12th Five-Year Plan (2011-2015) forcefully addresses these issues. It highlights the development of services and measures to address environmental and social imbalances, setting targets to reduce pollution, to increase energy efficiency, to improve access to education and healthcare, and to expand social protection. Its annual growth target of 7 percent signals the intention to focus on quality of life, rather than pace of growth.