NEW DELHI: The relationship between India and China is not a "zero sum game" and the two nations should approach each other with strategic maturity, Indian foreign secretary S Jaishankar said on Friday.
Describing the bilateral ties as "complicated", he said but one should not ignore the collaborative and convergent side of the relationship as well.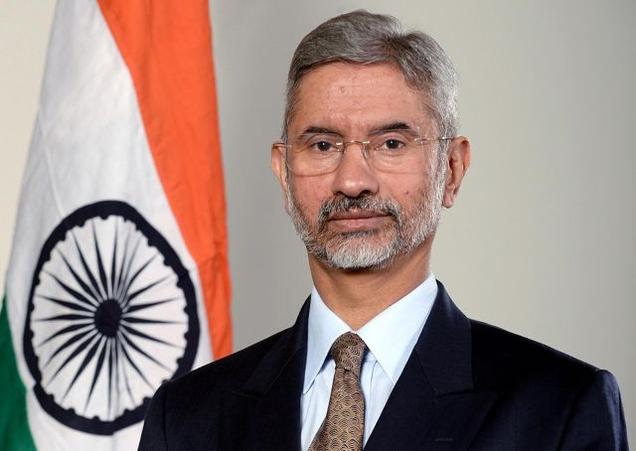 Asserting that India expected China to be appreciative of its interests, especially when they are not in conflict with those of Beijing, he said, "Combating terrorism is one such area and sanctioning of well-known terrorist leaders and organisations should not emerge as an issue of difference.
"Nor should reservations on developmental issues, such as India's predictable access to international cooperation and investments in the field of civil nuclear energy."
Jaishankar was referring to China blocking India's bid to get a UN ban on Pakistan-based terrorist and JeM chief Masood Azhar as well as Beijing scuttling India's entry in the Nuclear Suppliers Group .
Sino-Indian ties are a subject of heightened attention and part of the reason is the weight of history that this particular relationship carries on its shoulders, he said.
Some of it also arises from the great potential that it holds and the impact that its direction could have on regional and global politics, he added.
"The report card of our ties for the last three decades is much stronger than many assume," he said.
Noting that from a situation of limited contacts and content, India-China relations have today transitioned out of their state of abnormalcy, Jaishankar said one must give due credit to the efforts of successive governments on both sides who have ensured peace and tranquillity on the border, even as negotiations on its settlement continue.
"Difficult problems, some of them pertaining to sovereignty, have not been side-stepped," he said.
The foreign secretary said no less significant is the ability of the two nations to work together at global forums on developmental issues.
"That we meet and cooperate in mechanisms ranging from EAS, G-20 and SCO to BRICS, RIC and BASIC is not a small achievement," he said.
On the economic side, the rapid rise of trade with China has had a profound, if mixed, implication, Jaishankar added.
"While it has allowed some new capacities to be built in areas like telecom and power generation, it has also impacted negatively on others.
"Fair market access in China itself remains an issue for Indian companies, including in globally competitive areas like pharmaceuticals and information technology," he said.
The top diplomat underlined that the current government has taken initiatives to address these challenges and strengthen the positive direction of ties.
"They include a more enthusiastic welcome of Chinese investments, establishment of industrial parks, collaboration in railways and a more liberal visa regime.
"A full realization of the vision agreed upon between the leaders of the two nations in 2014-15 requires relations to be continuously nurtured. Displaying mutual sensitivity to each other's concerns is very necessary in that context," he said.
Jaishankar said it is important to see why both countries differ on some issues and how we can bridge it.
"It would in a gross mistake to approach this relationship as a zero sum game," he said replying to questions about how both countries can cooperate when they are rivals.