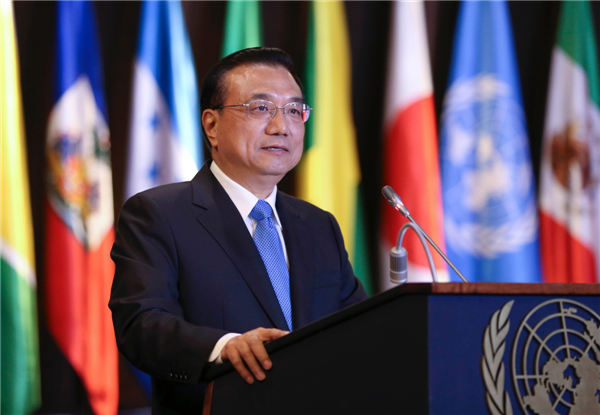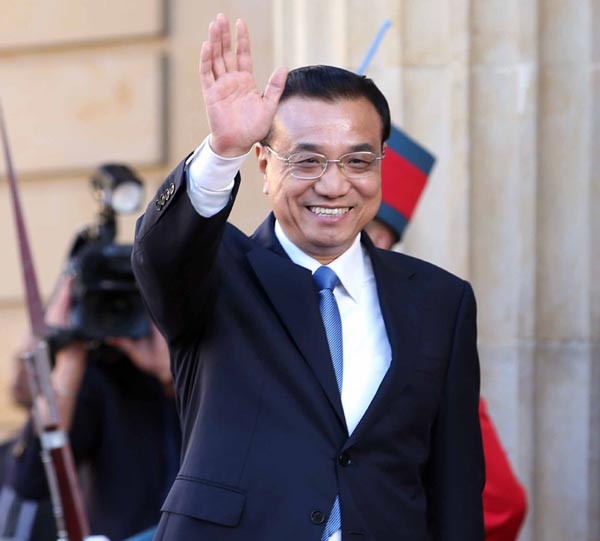 By Mao Pengfei, Xia Lin
MEXICO CITY, May 26 (Xinhua) — Chinese Premier Li Keqiang's four-nation Latin America tour reflected both sides' sincerity in building a community of common destiny based on equality and mutual trust.
Li's visit came at a time of weak global economic recovery, when both China and Latin America are faced with the pressure of economic transformation.
Li wrapped up his visit on Tuesday after a host of agreements were signed to promote production capacity cooperation and cultural exchanges.
The agreements, inked during the premier's visit to Brazil, Colombia, Peru and Chile, clearly show the willingness of both China and Latin America to strengthen their mutually beneficial cooperation.
Brazilian President Dilma Rousseff said last week that Brazil and China built up their bilateral strategic cooperative relationship on a basis of equality and mutual trust. The truth is that China and Latin America are marching toward building a Sino-Latin American community of common destiny based on the same principle.
From a historical perspective, the development of Latin America, a land rich in natural resources and energy, has been hindered by the low level of industrialization, and lack of funding, technology and infrastructure.
At present, Latin American countries affected by a weaker global market and falling prices of commodities are grappling with a great pressure from international trade, inflation and poor macroeconomic situation.
Under these circumstances, the Chinese premier's Latin America tour has taken on greater importance. Li's visit has been marked by cooperation in production capacity, infrastructure and equipment manufacturing, bringing together Latin America's needs and China's advantages.
In the long run, Latin America doesn't want to limit itself to the status as a "world supplier" of raw materials. China, likewise, no longer wants to be "the world's factory" for cheap goods.
The trade structure for run-of-the-mill industrial products and raw materials doesn't support sustainable development, so both sides need to join hands in pursuing industrial modernization and a transformation of their economic growth models.
"With international cooperation in production capacity as a starting point, we need to promote change in the economic and trade growth models, and create an updated model of Sino-Latin American cooperation," Li said on his visit to Brazil last week.
In the past 30 years, China's process of industrialization and urbanization spurred the export of Latin America's raw materials. With growing manufacturing level, production capacity and credit strength, China nowadays is bringing capital and technology to Latin America and promoting infrastructure construction and industrial modernization in the region.
Such a win-win cooperation demonstrates that China and Latin America are establishing a community of common destiny with shared goals and joint efforts.
The two sides have also developed a clear roadmap for the process, which is marked by notable efficiency.
In July 2014, during an official visit to Latin America, China's President Xi Jinping proposed a new "1+3+6" formula to promote bilateral cooperation, which focuses on cooperation of trade, investment and financing.
In January 2015, the first ministerial meeting of the China-CELAC (Community of Latin American and Caribbean States) Forum approved a five-year plan for Sino-Latin American cooperation.
Four months later, Premier Li visited Latin America, bringing hundreds of millions of U.S. dollars' fund for the launch of infrastructure projects and proposed a new model of production capacity cooperation.
The clear roadmap indicates both sides' sincerity toward building a Sino-Latin American community of common destiny based on equality and mutual trust.
Such a community would not only be linked economically, but also connected by enhanced people-to-people exchanges.
At a forum held in Colombia, Li said his presence there aimed to promote not just cooperation and innovation, but also to forge closer ties between the Chinese and Latin American people.