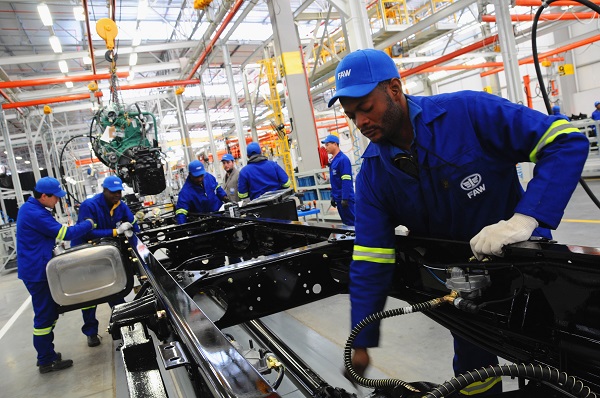 A Chinese consortium will pump more than 40 billion rand ($2.81 billion) into the South African economy to build an industrial park, the Trade Ministry has announced.
"A consortium of Chinese investors led by Hong Kong Mining Exchange will be investing more than R40bn into the park, which they will also develop and manage," South Africa's Department of Trade and Industry said in a statement.
The group led by Hong Kong Mining Exchange would invest in power, pig iron and steel plants amongst other commodities in the Musina-Makhado special economic zone in the Limpopo province.
" These projects will be implemented over a period of five years and are expected to create almost 21000 jobs in the region," said the DTI statement.
Minerals such as chrome, manganese, coking coal and lime will be extracted and beneficiated in the park in line with the country's national industrialisation objectives, the department said.
Trade and Investment Minister Rob Davies received Cabinet approval last week to designate the zone and issue an operator permit.
A new incentives package set up in 2014 includes a corporate tax rate of 15 per cent for qualifying investments, compared to the rate of 28 per cent for companies.
China is South Africa's biggest trade partner.