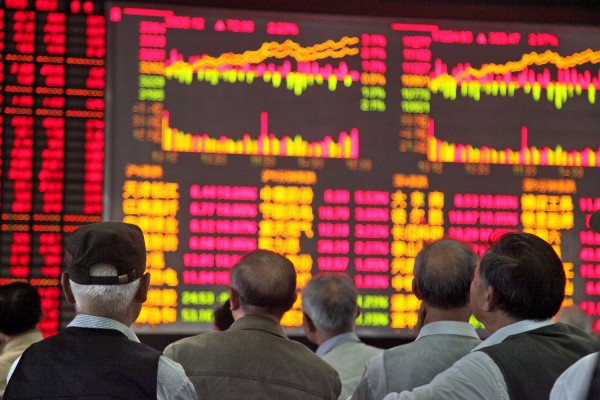 Chinese shares rebounded on encouraging news from the country's securities watchdog after tumbling at opening on Tuesday.
The benchmark Shanghai Composite Index nose-dived 3.02 percent at opening. It recovered about 1 percent in the morning session after the China Securities Regulatory Commission (CSRC) released an encouraging announcement. The Hushen 300 index plunged 7 per cent on Monday, triggering the newly-introduced circuit breaker mechanism.
The CSRC said the circuit breaker mechanism is new to China and the market needs time to adapt, adding that China will constantly improve the mechanism.
The CSRC dismissed concerns of an upcoming massive share sell-off by major shareholders of listed companies as restrictions against selling their stocks will expire soon.
On Tuesday, the People's Bank of China injected a generous slug of liquidity into domestic markets to keep borrowing costs down.
The central bank also set the value of its yuan currency a little firmer than many had expected, countering concerns China was seeking an aggressive devaluation to aid exports.
China's securities regulator said it was studying rules to regulate share sales by major holders and senior executives in listed companies.
State news agency Xinhua said CSRC will soon roll out new regulations on stock sales by major shareholders to restrict massive sell-offs and encourage them to reduce holdings through other means such as block trading and equity agreement transfers to reduce the impact on the stock markets.