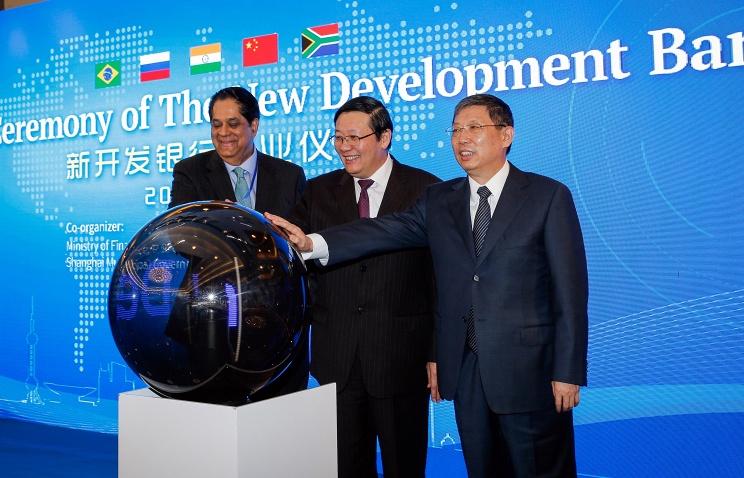 BRICS New Development Bank (NDB) should cooperate with Asian Infrastructure Investment Bank (AIIB) which has recently been launched on China's initiative, Chinese Finance Minister Lou Jiwei told journalists on Tuesday.
"Like NDB established by five BRICS countries [Brazil, Russia, India, China and South Africa], AIIB was set up on China's initiative by emerging economies for boosting infrastructure construction all over the world and supporting reform of global system of economic governance," he said.
"At first stages, the two banks should exchange experience, and after launching operations they should develop cooperation and jointly facilitate infrastructure development in Asia and in the world," Lou Jiwei added.
The agreement on establishing BRICS New Development Bank was reached on July 15, 2014 in Brazil's Fortaleza. The bank will have a starting capital of $50 billion and the capital may be later increased to $100 billion. The bank has been set up to finance infrastructure projects and projects for sustainable development of BRICS and other developing countries.
The agreement on setting up the Asian Infrastructure Investment Bank was signed by 57 countries on 29 June 2015 in Beijing. China holds 26.06% of votes in board of directors, India – 7.5% and Russia – 5.92% AIIB will be headquartered in China's capital Beijing. The starting capital will stand at $50 million and can be later increased to $100 million.