China's Dunhuang Academy and Mumbai's KJ Somaiya Centre for Buddhist Studies have signed a MoU for greater collaboration to have a deep insight in the field of Buddhist art and architecture.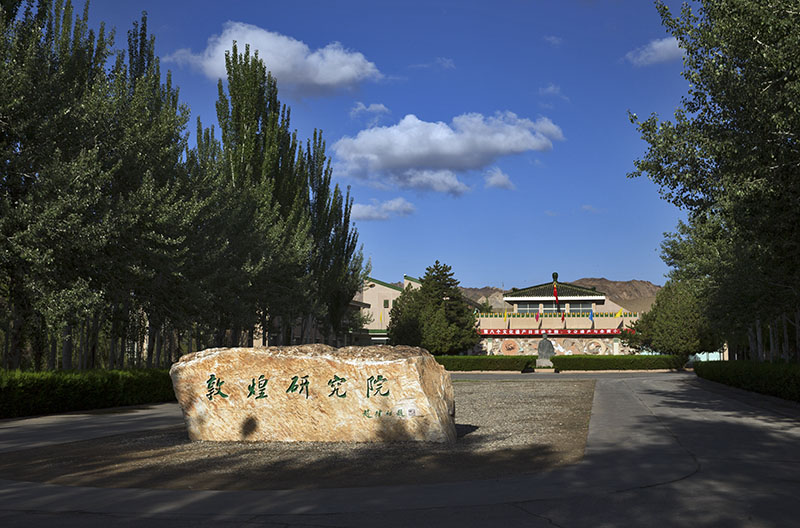 The Memorandum of Understanding was signed here yesterday in the presence of Consul General of the People's Republic of China in Mumbai, Zheng Xiyuan, who termed it as "one of the most important development" in enhancing the academic and cultural co-operation between the two countries.
The event was jointly organised by the Chinese Consulate, KJ Somaiya Centre for Buddhist Studies and Observer Research Foundation (ORF) Mumbai, which was attended by experts and scholars from China and India.
Addressing the gathering during a discussion held on the occasion, Xiyuan said Buddhist heritage is the bond that unites Indian and Chinese civilisations.
"There are enormous similarities between the caves of Ajanta-Ellora and the caves of Dunhuang. We need to explore the other similarities by pushing up projects of academic cooperation," he said.
Dunhuang established sister-city relations with Aurangabad in May of 2015 when Indian Prime Minister Narendra Modi paid an official visit to China, he said.
"Maharashtra Chief Minister Devendra Fadnavis also visited our city of historical importance. I believe that these initiatives would definitely strengthen the academic relationship between the two countries," he said.
Dunhuang Academy Director Prof Wang Xudong said the city, located in Gansu Province of China and a rich depository of manuscripts, and Ajanta-Ellora caves have many similarities. The Dunhuang Mogao caves are full of ancient murals while Ajanta and Ellora caves are famous for rock sculpture, and both are deeply influenced by Buddhism.
He said that over 1,500 years ago, China and India were commercially and culturally linked by the ancient silk route, whereby Chinese tea was brought to India while Buddhism began its eastern journey.
Hoping that the MoU would soon become a "memorandum of action", ORF Chairman Sudheendra Kulkarni said, "This initiative would definitely ensure to explore better ways to improve research and protect the ancient caves in China and India through international cooperation and exchanges."
Manjiri Thakoor, deputy curator of Mumbai's National Gallery of Modern Art and noted conservation architect Abha Narain Lambah were among other dignitaries present on the occasion.