NAIROBI, Sept. 21 (Xinhua) — Chinese technology firm Huawei and the African Telecommunication Union (ATU) on Monday signed a Memorandum of Understanding (MOU) aimed at enhancing information and communication technology (ICT) capability and literacy in Africa.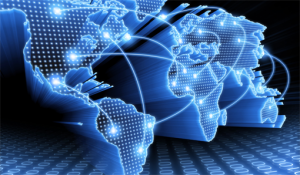 Huawei Technologies Kenya Country Manager Dean Yu told a media briefing in Nairobi that his firm will provide technical support to African states to increase their uptake of ICT.
"We will leverage our resources in order to introduce the most innovative solutions to Africa," Yu said on the sidelines of the ICT media training workshop.
Under the agreement, the Chinese technology giant will share its vast technical know-how in order to spur ICT development on the continent.
Huawei has presence in most of the 54 African states where it works closely with telecom firms to expand coverage mobile telephony.
"Our aim is to ensure that Africa is able to bridge its digital divide," said the country manager, adding that ICT can be used to improve the efficiency of all sectors of the economy.
"There is a positive correlation between level of ICT use and the level of economic development," he added.
ATU Secretary General Soumalia Abdoulkarim said that Africa, whose broadband penetration rate stands at approximately ten percent, is the lowest of any region in the world, and Huawei will help African states develop and implement their national broadband strategies.
African states have set a goal of achieving universal broadband access by the year 2020. Abdoulkarim said that some countries such as Kenya are leading the continent in broad brand connectivity through national programs.
The secretary general urged governments to provide incentive for the private sector to rollout broad band, especially to the rural areas.
"Through use of broadband, the education and health sectors can reach the level of developed countries," he said.