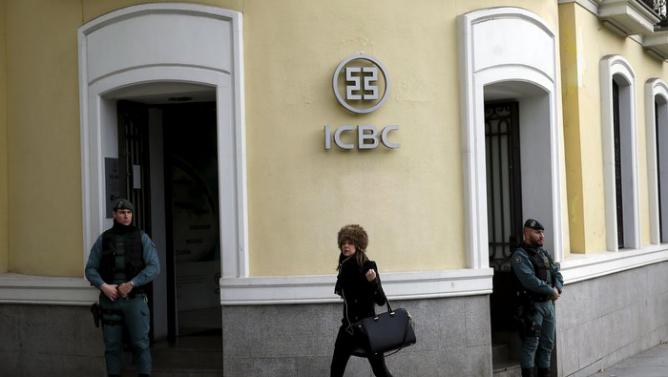 NEW YORK, April 27 (Xinhua) — The Industrial and Commercial Bank of China (ICBC) USA launched its first U.S. credit cards in New York on Tuesday, aiming to serve consumers who travel frequently between the world's two largest economies.
The largest bank and card issuer in China is offering new credit cards featuring two brands, UnionPay and Visa, for the needs of newcomers to the United States who seek to find bank services and those travelling to China who find it difficult to make payments without cash.
For both networks, the ICBC offers two levels of cards: preferred and premier, with the first allowing customers to earn 1 percent cash back on their spending with no annual fee.
Roughly 2.7 million Chinese traveled to the United States in 2015, and about 2 million Americans made trips to China for business, and the number is still growing.
About 300,000 Chinese students are studying in the United States. With 2016 declared the China-U.S. Tourism Year, the launching of the new credit cards will bring convenience to travelers from both sides.
"We see a tremendous opportunity to serve these groups of consumers for their particular needs and serve them well," said Luo Xintao, president and CEO of ICBC USA.
Cai Jianbo, CEO of UnionPay International Co., Ltd, said UnionPay credit cards will help not only those who travel to China but also to local customers in the United States.
The new credit cards will further promote tourism and people-to-people exchanges, Zhang Qiyue, Chinese consul general in New York, told the launching ceremony of the new credit cards.
Echoing Zhang, Demetrios Marantis, senior vice president of Visa Inc., said: "We look forward to working with the ICBC, with UnionPay, with Chinese government, and other partners in China and the United States to promote the year on tourism, to accelerate cross-border travel."