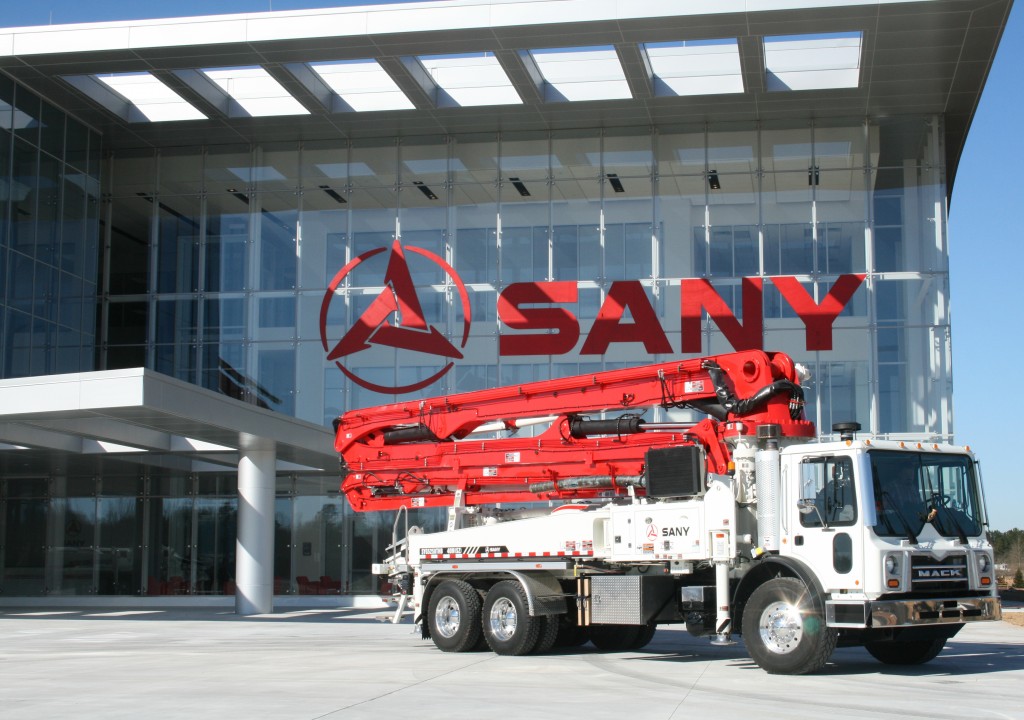 China's construction equipment manufacturer Sany Group on Thursday said it would invest $3 billion (Rs 20,000 crore) to develop 2,000 mega watt of renewable energy projects in India.
The group on Thursday announced the signing and handover of Green Energy Commitment to Prime Minister Narendra Modi towards development of 2,000 mega watt of renewable energy projects with investments of $3 billion (Rs 20,000 crore) for the period 2016-20, Sany Group said in a statement.
Besides generating 4.8 TWh (terawatt-hours) of green and clean power annually, these projects will generate 1,000 jobs and prevent carbon emissions of around 3.6 million tonnes per year, it added. Sany will establish efficient technologies for offshore wind power generation.
It will bring in relevant expertise, operational excellence and global best practices for development of renewable energy in India, the statement said. Sany Group Chairman Liang Wengen presented the Green Energy Commitment to the Prime Minister.
Commenting on the announcement, Wengen said, "This investment is a significant step in deepening Sany Group's presence and commitment to India. Green energy industry in India is growing and we see this as a huge opportunity to introduce our wind energy business in the country." "We have invested in a potential market like India, and are excited about the future growth and potential for future investment. We believe that the agreement signing with Indian new energy enterprise will boost the mutual cooperation to a new height."
Department of Industrial Policy and Promotion (DIPP) Secretary Amitabh Kant said, "We are keen on seeing China investing more in India, especially in the manufacturing sector and partnering with India to make India a world class manufacturing base for production."
"This initiative is yet another step towards the 'Make in India' drive launched by our Prime Minister and we welcome Sany and the delegation and look forward to working closely with them to strengthen the bond between the two countries," Kant added.
Currently, the company employs about 30,000 people globally and 269 people across India. Sany Group had forayed into Indian market in 2002 and had set up a manufacturing plant in 2009 in Chakan, Pune.
In India, the company operates in excavators, cranes, concrete machinery, port machinery, road and renewable energy businesses, the statement said.
Today, Sany India is Sany Group's largest set-up outside China. Through a decade of growth, Sany India has been one of the most vital industrial equipment manufacturers in local market, it added.
The Indian business visit of Chinese delegation, headed by Chairman of Sany Group, will strengthen the cooperation between Sany India and local enterprises, and unfold a new chapter for the development of Sany India, according to the statement.
Sany Group will launch cooperation with Indian enterprises in various industries including comprehensive use of new energy and infrastructure construction, and expand its business scopes in India.
Sany Group is one of the world's leading manufacturers of construction equipment, while Sany India is a wholly-owned subsidiary of Sany Heavy Industry Co Ltd (Sany Heavy Industry).
The government has announced an ambitious renewable energy goal of 175 GW by 2022.