BEIJING, June 18 (Xinhua — The Chinese mainland made 278.4 billion yuan ($45.4 billion) of non-financial investment in overseas markets during the first five months of 2015, up 47.4 percent year on year, official data showed on Thursday.
The period's outbound direct investment (ODI) covered 3,426 overseas-based companiesacross 146 countries and regions, according to China's Ministry of Commerce.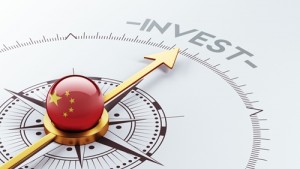 China's Hong Kong, the Association of Southeast Asian Nations (ASEAN), the European Union, Australia, the United States, Russia, and Japan accounted for 79 percent of the Chinese mainland's total ODI during the period.
Chinese investment in the EU soared by 367.8 percent in the last five months, followed by 78.4 percent in ASEAN, 66.7 percent in Hong Kong, and 37.4 percent in the US.
Meanwhile, investment in 48 nations along the Belt and Road, a China-proposed initiative toenhance international connections via building transport networks, totaled $4.86 billion,accounting for more than 10 percent of the country's total ODI during the period.
Earlier data showed foreign direct investment (FDI) on the Chinese mainland rose 10.5percent year on year in the first five months, settling at 330.95 billion yuan.
The country became a net capital exporter for the first time last year when ODI outnumberedFDI. ODI grew 14.1 percent year on year in 2014, sharply eclipsing the 1.7 percent FDI growth.