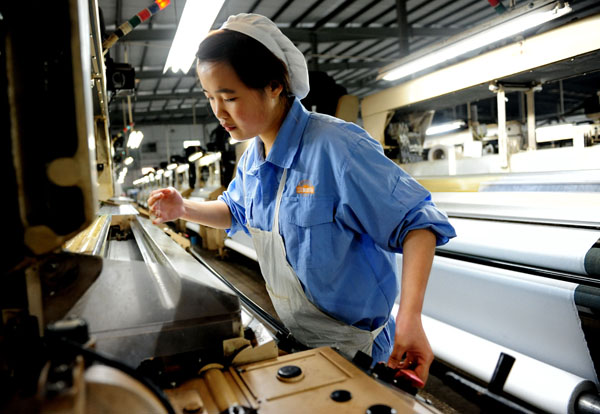 China's economy is stabilizing as its manufacturing sector continues to show expansion for the sixth consecutive month, the National Bureau of Statistics (NBS) said on Wednesday.
While it dropped by 0.1 from December, the manufacturing Purchasing Managers' Index (PMI) was 51.3 in January.
The government survey tracks the health of some 3,000 large and state-owned companies.
The reading is above the neutral 50-point level, signalling an expansion in the manufacturing sector, according to the NBS.
A reading below 50 represents contraction.
The NBS also showed that non-manufacturing PMI was up by 0.1 to 54.6, mostly due to robust growth in the financial, insurance and Internet and software information technology sectors.
However, it said that industrial output growth slowed for the year, down to 6 per cent from 6.1 percent in 2015 and that there was a retreat in the construction sector due to the cooling of the once-hot real estate market.
Earlier this week, the International Monetary Fund (IMF) released its Global Economic Outlook report and said that GDP growth in China in 2016 would come at 6.7 per cent.