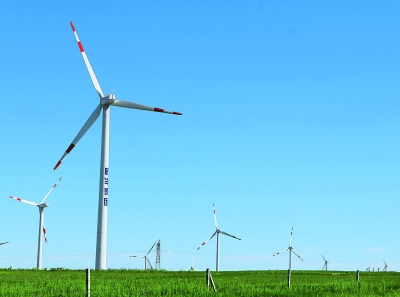 In the 13th Five-Year Plan period, China's investment in environmental protection mayreach 17 trillion yuan (approximately $2.5 trillion). A series of policies related toenvironmental protection are also in the process of being formulated, according to aShanghai Securities News report, which cited officials from relevant ministries.
He Binghua, director of the Department of Resource Conservation and EnvironmentalProtection of the National Development and Reform Commission, said the commission iscurrently assembling action plans in three categories: energy conservation, waterconservation and cycling development.
"Investment in environmental protection will see drastic growth compared to the 12thFive-Year Plan period," He said.
Gao Yunhu, director of the Department of Energy Conservation under the Ministry ofIndustry and Information Technology, said China will put great effort into thedevelopment of green manufacturing, which includes energy conservation, new energyequipment and new energy cars. Chinese officials will also strive to increase the value ofmanufacturing to 10 trillion yuan by 2020.
Experts said about 17 trillion yuan is expected to be invested in environmental protectionin the 13th Five-Year Plan period (2016-20). Despite increased investment, 70 percent ofenvironmental protection-related needs are still not being met, meaning that there isplenty of room for more investment in the future.