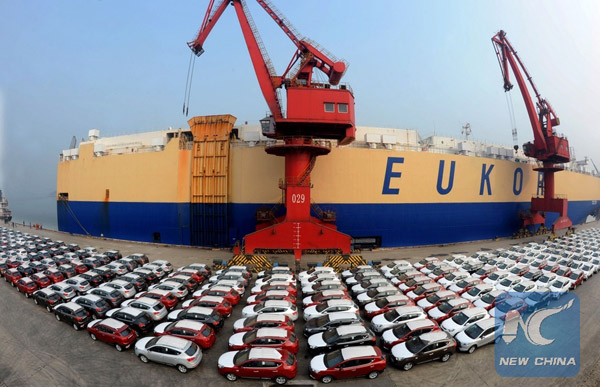 BEIJING, May 8 (Xinhua) — China's exports in yuan-denominated terms rose 4.1 percent year on year in April, while imports dipped 5.7 percent, customs data showed Sunday.
That led to a monthly trade surplus of 298 billion yuan (45.9 billion U.S. dollars), up from March's 194.6 billion yuan, according to figures from the General Administration of Customs (GAC).
The export growth in April was milder than the 18.7 percent increase in March, while imports fell at a faster pace compared with the 1.7 percent fall in the previous month.
Foreign trade edged down 0.3 percent year on year to 1.95 trillion yuan last month and that for the first four months combined slipped 4.4 percent to 7.17 trillion yuan.
In the January-April period, exports dropped 2.1 percent year on year while imports went down 7.5 percent, leading to a trade surplus of 1.11 trillion yuan, widening 16.5 percent from a year earlier.