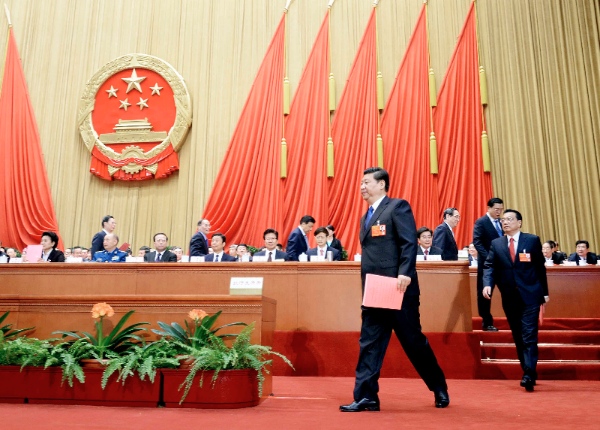 A key meeting of Chinese Communist Party leaders focusing on the next five-year plan will be held in Beijing from Oct. 26 to 29, the Political Bureau of the CPC said on Monday.
The plenum is the annual gathering of the 205 members of the party's Central Committee.
Leaders of the Communist Party of China (CPC) will gather in Beijing to discuss the development plan for the next five years.
The Chinese Communist Party has nearly 90 million members but power resides with the Central Committee.
A meeting of the Political Bureau on Monday, presided over by the CPC Central Committee general secretary and Chinese President Xi Jinping said the "Chinese people made major progress".
A statement released after the meet on Monday said during the 12th five-year plan period (2011-2015), China faced a complicated international environment and the pressing need for internal reforms.
The 13th five-year plan will outline national priorities and set economic and social development targets.
Plenums often entail landmark political reforms and are seen as the most important meetings in Chinese politics.
Chinese President Xi has made tackling corruption a hallmark of his presidency since assuming the position in 2013.