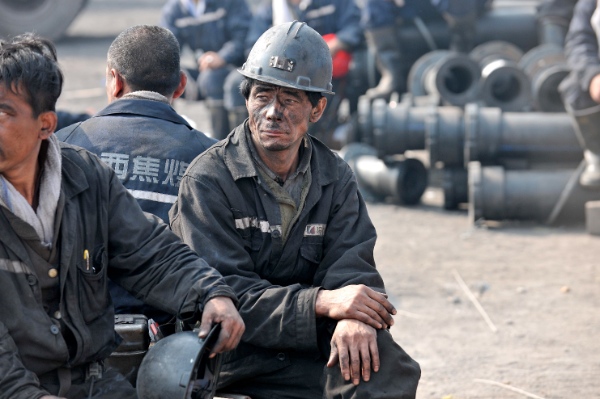 China's coal consumption will be around 4.3 billion tonnes by 2020 amid a push to use cleaner fuels and shift a slowing economy away from heavy industry, the China National Coal Association (CNCA) said on Monday.
The annual growth of coal consumption during 2016-2020 will remain at 2 per cent and prices will remain at a low level, according to the state-run Xinhua News Agency, citing CNCA president Wang Xianzheng.
For the next five years, the coal industry will prioritise restructuring and upgrades, adding force to President Xi Jinping's drive to cut overcapacity.
China's coal consumption decreased in the first quarter of this year, reaching 910 million tonnes, down 3.7 per cent year on year, CNCA data showed.
Coal accounted for 64 per cent of the primary energy last year, down 4.5 percentage points from 2012.
China has announced that it aims to bring the share of non-fossil energy to 15 per cent by 2020 and 20 percent by 2030. In addition, coal consumption will be limited to 62 percent of energy use by 2020.
China's easing coal appetite has helped push prices in Asia to their lowest since 2006.
The Chinese Cabinet announced earlier this year plans to slash capacity in the coal industry and stop approving any new coal mines before the end of 2019.
The country will shut down 500 million tonnes of capacity and consolidate another 500 million tonnes into the hands of the most efficient mine operators in the next three to five years, according to a guideline issued by the State Council.
China is the world's largest consumer of coal, accounting for around half of global consumption.