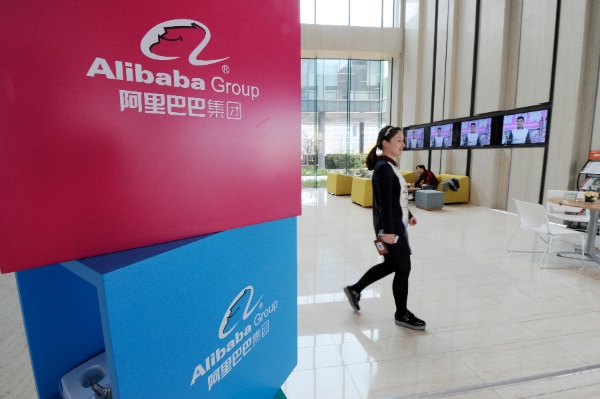 E-commerce giant Alibaba Group announced Thursday night that its third quarter revenue jumped 32 per cent year on year to 34.5 billion yuan ($5.3 billion).
The Chinese firm's attempts to monetize user activity on mobile devices helped its mobile revenue soar 192 per cent year-on-year to 18.8 billion yuan in the October to December period.
"We remain focused on our top strategic priorities, including global imports, rural expansion, increasing our footprint in first-tier Chinese cities and building a world-class cloud computing business," Alibaba CEO Daniel Zhang said.
The company said its net income attributable to ordinary shareholders surged 111 per cent year-on-year to 12.5 billion yuan in the third fiscal quarter.
The quarterly gross merchandize volume transacted on the company's China retail marketplaces rose 23 per cent year-on-year to 964 billion yuan.
The report buoyed investor confidence in the New York-listed company, pushing its stock price up more than four per cent in pre-market trading.
At the end of 2015, Alibaba had 407 million annual active buyers in China.
Gross merchandise volume, a measure of all transactions carried out over Alibaba's platforms, accounted for more than 11 per cent of China's total retail sales in the December quarter.
Bloomberg reports Alibaba's marketplaces have been growing faster than China's retail sector as a whole.
"For all the angst about China's slowing economy, its retail sector is growing at about five times the pace of the U.S. and looks set to definitively overtake the dollar value of U.S. trade this year," said the report.