BEIJING, Sept. 12 (Xinhua) — As the world celebrates the 12th UN Day for South-South Cooperation on Saturday, it is notable that China's aiding Africa in the past decades has become a paradigm of South-South cooperation.
Aiding Africa, which plays an important role in China's Africa diplomacy, has become an impulse for the development of China-Africa relations, a strong bond linking both sides and a distinguishing feature of China-Africa ties.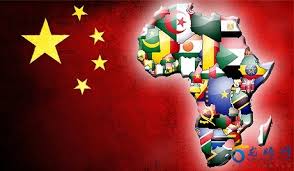 Historically, China's aiding Africa can be roughly divided into three phases.
From the 1950s to 1970s is the first phase, when the newly established People's Republic of China's core strategy was to consolidate unity and cooperation with the Third World countries, including African nations.
China, at that time, was facing military threats and economic blockades from the two superpowers — the United States and the Soviet Union, while the African continent saw vigorous national liberation movements seeking independence. The two sides forged close allies in the international united front.
In August 1956, China provided financial assistance to the Egyptian government to fight British and French invaders, which was the first aid China gave to African countries.
The second phase spanned from the end of the 1970s to the beginning of the 1980s, when both China and Africa witnessed great changes in their domestic situations and calibrated their respective strategies.
In 1978, China, which had started its policy of reform and opening up, was eager to develop relations with other countries on the basis of equality and mutual benefit while seeking to rapidly grow its national economy.
In 1983, the Chinese government set four principles in aiding Africa in economy and technology — equality and mutual benefit, pursuing practical results, adopting various ways and seeking common development. China combined its aid to Africa with mutually beneficial cooperation.
The third phase started around the mid-1980s and is still ongoing.
Since the establishment of the Forum on China-Africa Cooperation (FOCAC) in 2000, the focus of China's assistance to Africa has turned from free economic aid to mutual benefit.
China has actively developed its cooperation with African countries under the framework of the forum, gradually expanded assistance to the region, and effectively promoted the comprehensive development of its relations with Africa, according to a white paper released by the Information Office of China's State Council in 2014.
In the field of agricultural cooperation, China established 14 agricultural technology demonstration centers in Africa from 2010 to 2012 and sent a large number of experts there to carry out technical cooperation, the white paper said.
The country also supported infrastructure construction and integrated development in Africa. From 2010 to 2012, China built 86 economic infrastructure projects in African countries, according to the white paper.
In 2012, China announced the establishment of a trans-national and trans-regional infrastructure construction cooperation partnership with African countries, rendering support in project planning and feasibility studies, it said.
China has long been committed to helping African countries improve their medical and health care conditions. Currently, there are 43 Chinese medical teams in 42 African countries, the document said.
China also assisted in the construction of 30 hospitals and 30 malaria prevention and control centers. It provided 800 million yuan (about 125.5 million U.S. dollars) worth of medical equipment and supplies and anti-malaria drugs, and trained over 3,000 medical staff for African countries, the white paper said.
In terms of education, China built 150 primary and secondary schools in Africa and trained a total of 47,000 people of various professions during the three years, it said.
In contrast to Western aid, China's assistance to Africa is conducted without any political strings attached and has brought tangible benefits to the local people.
Out of hidden motives, some Westerners defamed China-Africa cooperation as "neocolonialism" or "concrete diplomacy," deliberately neglecting the fact that Africa has benefited a lot from China's aid and their cooperation has been conducted on the basis of equality, mutual benefit and common development.